Relive the Friends Theme Song With The Rembrandts in the Paste Studio
Pivot! To this special performance of "I'll Be There For You" in the Paste Studio
Image via YouTube
Music
Features
Friends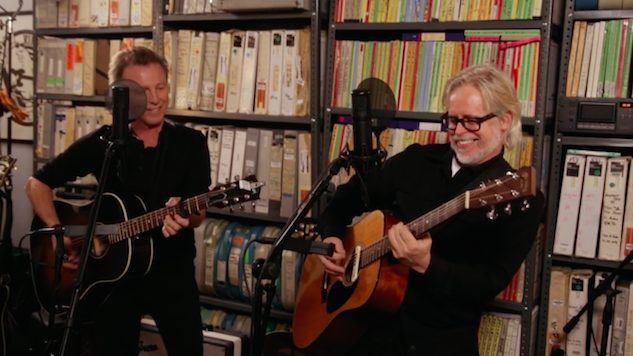 Clap clap clap!
On Sunday, Friends will celebrate 25 years since its original airdate in 1994. This anniversary, of course, marks 25 years of Janice, the Rachel Haircut and cringe-y Chandler jokes, among innumerable other pop culture touchstones, but it also commemorates 25 years since the arrival of one of the best TV theme songs of all time, The Rembrandts' "I'll Be There For You." Feel free to take a moment to clap thrice at this time.
The Rembrandts stopped by the Paste Studio on Friday, where they played a fantastic version of the classic song, which you can watch below. We observed this session live in the office, and social media editor Annie Black immediately got chills. I think I saw someone else tear up a little. The nostalgia is real.
A little background history: Friends producers David Crane and Marta Kauffman co-wrote the song with The Rembrandts' Phil Solem and Danny Wilde (who you can see in the session). It was also released as a single and peaked at number 17 on the Billboard Hot 100 in 1995.
Again you can watch The Rembrandts' entire Paste Studio session below (or cut to 14:21 to hear the main event). Hear the original "I'll Be There For You" further down.
The One Where Paste TV Writers Reminisce Over Our Favorite Friends Episodes