Future Islands Release Single "Ran," Announce New Album The Far Field
Images via Tim Saccenti, 4AD
Music
News
Future Islands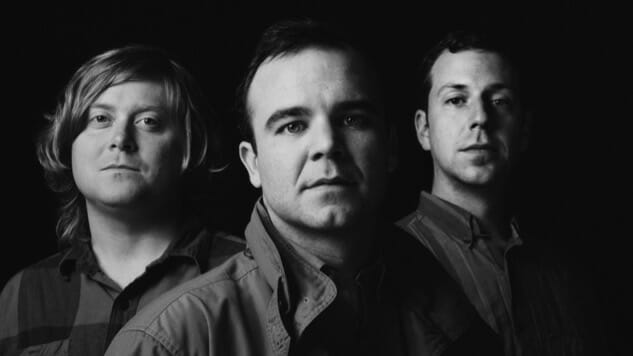 Future Islands' 2014 record Singles is still one of the more aptly named albums of the past few years. Its an LP where any number of songs could've spun off and found a long, stable home on indie stations and playlists everywhere. And of course, a few did.
"Ran," the first offering from the synthpop trio's forthcoming fifth LP The Far Field, could've easily slotted on the group's previous effort. And the way it's constructed, it might well occupy public airwaves for just as long as "Seasons (Waiting on You)" did. It's propulsive. It's bracing. Samuel T. Herring's voice is as incomparably dynamic as it's been in the past. If there's the slight difference from older work, Future Islands sound even more locked in here. The bass and drums and synth all smear together in a way where you hear them all, but don't really isolate them from one another. With that sort of synchronicity, The Far Field may well be every bit as good as what came before.
Listen to "Ran," plus Paste Cloud audio from Future Island's 2011 Daytrotter session, below. You can preorder The Far Field here and check out the tracklist and album art, as well as tour dates for Future Islands, further down.
The Far Field Tracklist:
01. Aladdin
02. Time On Her Side
03. Ran
04. Beauty Of The Road
05. Cave
06. Through The Roses
07. North Star
08. Ancient Water
09. Candles
10. Day Glow Fire
11. Shadows ft. Debbie Harry
12. Black Rose
The Far Field Album Art: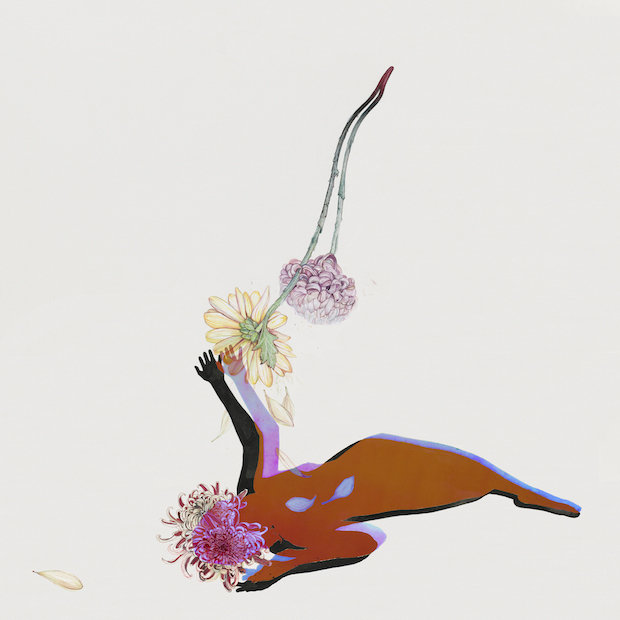 Future Islands Tour Dates:
March
21 – Berlin, Germany @ Columbiahalle
April
14-16 – Indio, Calif. @ Coachella Music & Arts Festival
21-23 – Indio, Calif. @ Coachella Music & Arts Festival
27 – Glasgow, Scotland @ Barrowlands
28 – Leeds, U.K. @ Leeds University Refectory
29 – Liverpool, U.K. @ O2 Academy
30 – Brighton, U.K. @ Dome
May
02 – Nottingham, U.K. @ Rock City
03 – Bristol, U.K. @ O2 Academy
06 – Barcelona, Spain @ Razzmatazz
09 – Paris, France @ Elysee Montmartre
25 – Providence, R.I. @ Lupo's
26 – Ithaca, N.Y. @ State Theatre
27 – Toronto, Ontario @ Danforth Music Hall
28 – Pittsburgh, Pa. @ Stage AE
29 – Philadelphia, Pa. @ The Fillmore
30 – Charlottesville, Va. @ Jefferson Theatre
June
01 – Asheville, N.C. @ Orange Peel
02 – Ponte Vedra, Fla. @ Ponte Vedra Concert Hall
03 – Pensacola, Fla. @ Vinyl
05 – St. Louis, Mo. @ Pageant
06 – Chicago, Mich. @ Riviera
07 – Milwaukee, Wis. @ Pabst Theatre
08-11 – Manchester, Tenn. @ Bonnaroo Music + Arts Festival
09 – Indianapolis, Ind. @ Egyptian Room
27 – Cologne, Germany @ Live Music Hall
30 – Werchter, Belgium @ Rock Werchter
July
06 – Dublin, Ireland @ Iveagh Gardens
28-30 – New York, N.Y. @ Panorama Festival
August
16-19 – Tabuao, Brazil @ Paredes de Coura Festival
17-20 – Brecon Beacons, U.K. @ Green Man