Geowulf Announce New Album, Channel the Dark Side of '60s Girl Group Pop in "He's 31"
Photo courtesy of the artist
Music
News
Geowulf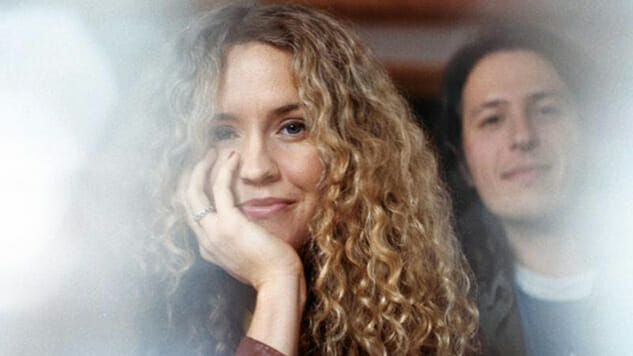 Dream-pop duo Geowulf first hit it big with their hypnagogic vision of summer-y rock, "Saltwater." The blissed-out single sounded like if Beach House tried to make music for actual beach houses. Now, just a year after their sun-dappled debut album Great Big Blue, Geowulf are ditching surf for another '60s rock touchstone, girl group power-pop, in their new single "He's 31."
"He's all fucked up and 31 / And I thought I was something," vocalist Star Kendrick muses over plucked guitar, carefully sketching an all-too-familiar picture of unequal power dynamics in heterosexual relationships. And reaching for the appropriate musical accompaniment to female angst, Geowulf alight upon a (mostly) original move: appropriating '60s Phil Spector-esque girl group pop. As feminist revisionist critics have noted, the genre was unique in rock as a "window to the hidden emotional life of girls," and the era featured truly epic paeans to female disquiet achieving prominence to a degree rarely seen since. Geowulf age up the same bum-bum-bums that anchored The Ronettes' "Be My Baby" for women pushing 30, wondering how relationships turned bitter and toxic. In their attempt, they manage to create a fresh sound for today's extended adolescents that reflects the group's in-betweenness: too experienced to be youthful, too unstable to be adult.
Kendrick explains in a statement that "He's 31" is about "trying to balance expectations and disappointment […] I guess this song is a love song about disappointment. When writing it I felt very raw & upset which I think comes through in the lyrics. Music has always been that space for me; where you can take all your disappointments/expectations and then try to make something of them."
"He's 31" is the second single from Geowulf's newly announced album My Resignation, following lead single "I See Red." The album is due Oct. 25 from [PIAS].
Listen to "He's 31" below and further down, check out the album art and tracklist for My Resignation. Keep scrolling for Geowulf's upcoming international tour dates.
My Resignation Album Art: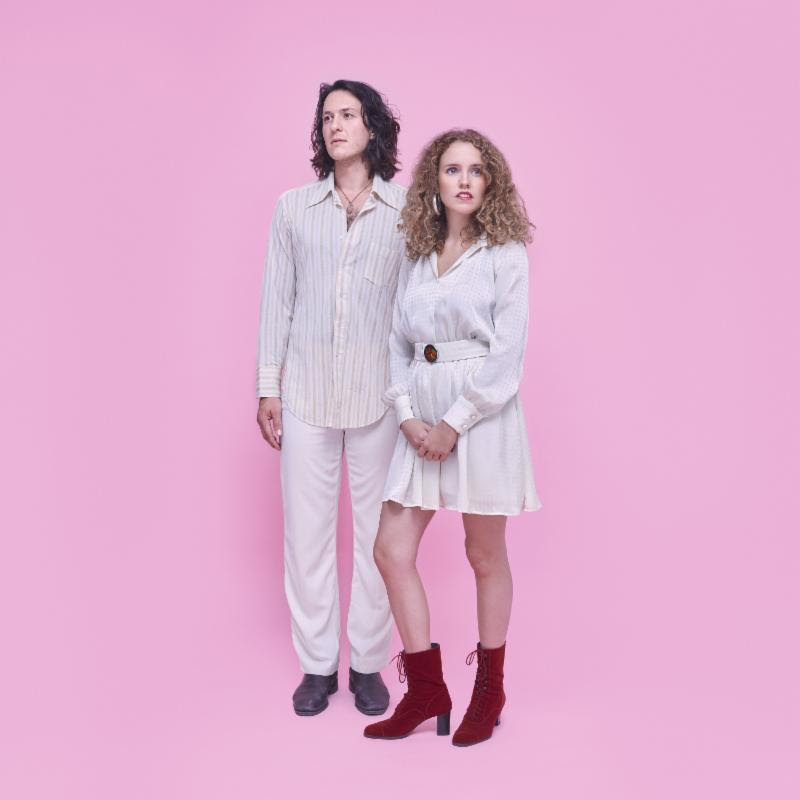 My Resignation Album Tracklist:
01. My Resignation
02. I See Red
03. Lonely
04. He's 31
05. Round and Round
06. I Want You Tonight
07. Evolution
08. Falling
09. Rainy Day
10. If Only I Could Feel It
11. Celebrate
Geowulf Tour Dates:
July
29 – Brighton, U.K. @ The Prince Albert
30 – London, U.K. @ O2 Academy Islington
31 – Birmingham, U.K. @ O2 Academy3 Birmingham
August
02 – Manchester, U.K. @ Night People
04 – Perranporth, U.K. @ The Watering Hole
05 – Bristol, U.K. @ Louisiana
16 – San Francisco, Calif. @ Rickshaw Stop
19 – Los Angeles, Calif. @ Bardot
21 – Brooklyn, N.Y. @ Baby's All Right