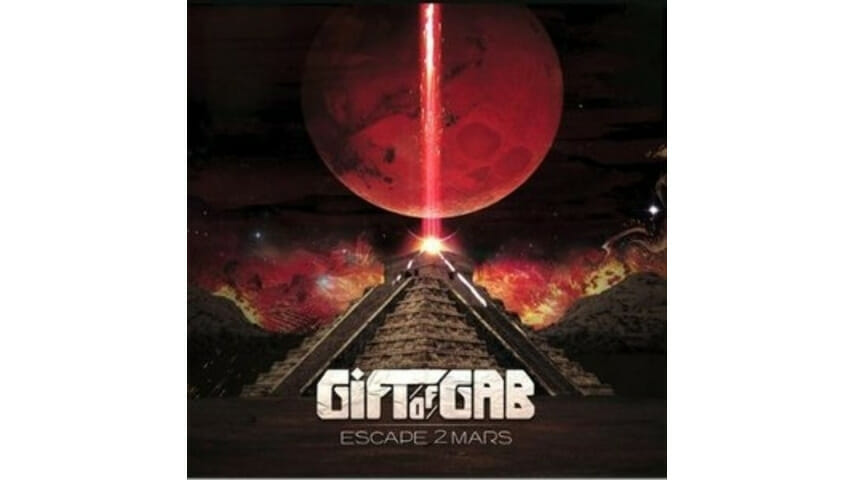 Skilled MC dons space suit once again, but remains Earthbound
Never tell Gift of Gab the odds. If the languid MC suddenly found himself navigating the asteroid field in Empire Strikes Back, the Millennium Falcon's every evasive maneuver depending on the bob and weave of his flow, he'd fly the ship to safety like a hip-hop Han Solo.
Keeping busy as partner in rhyme to DJ and production specialist Chief Xcel in lauded duo Blackalicious, Gab took five years to follow his masterful solo debut 4th Dimensional Rocketships Going Up, a record as obsessed with scientific discovery as spiritual awakening. But even with Gab's phonetic prowess and all that time to prepare for launch, Escape 2 Mars doesn't reach the transcendent heights of its sublime, lushly orchestrated predecessor, ultimately feeling less like an epic interplanetary voyage and more like space camp. But who didn't fantasize about going to space camp as a kid? Space camp is fun! And so is Escape 2 Mars. At its best ("E2MTRO," "Spotlight" and the title track), the record plays like rap's funky answer to David Bowie's "Space Oddity" and "Life on Mars?" And at its worst—hey, it's still way better than the Star Wars prequels.