Stream Gorillaz's New Album The Now Now Now Now
Images via Gorillaz, Warner Bros. Records
Music
News
Gorillaz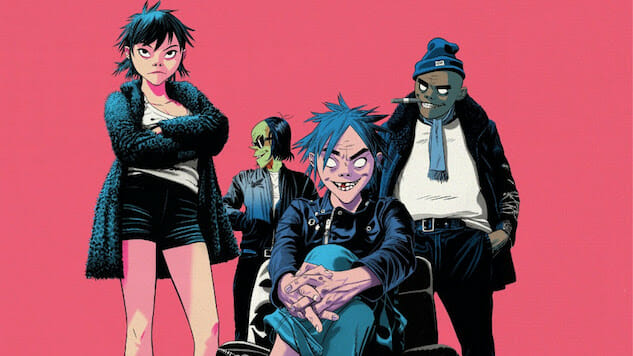 Gorillaz are back with their new full-length album The Now Now, just a little over one year after releasing Humanz. The fresh 11-track effort marks Damon Albarn and Jamie Hewlett's cartoon band's sixth album.
The Now Now was produced by James Ford of Simian Mobile Disco and where the 'toon group's previous albums have been collaboration-heavy, this one only features three: George Benson, Jamie Principle and Snoop Dogg. Snoop and Principle can be heard on "Hollywood" and Benson on "Humility," both of which were released ahead of the album.
The album is focused on a retro-funk sound, and has less sounds and voices than the two albums that preceded it. The band itself is also a little different, with Ace replacing bassist Murdoch, who's currently indisposed (read: in jail.)
Read our review of The Now Now here and stream the album below (or via your service of choice here). Gorillaz are on tour and will be headlining their own Demon Dayz Festival in Los Angeles in October.