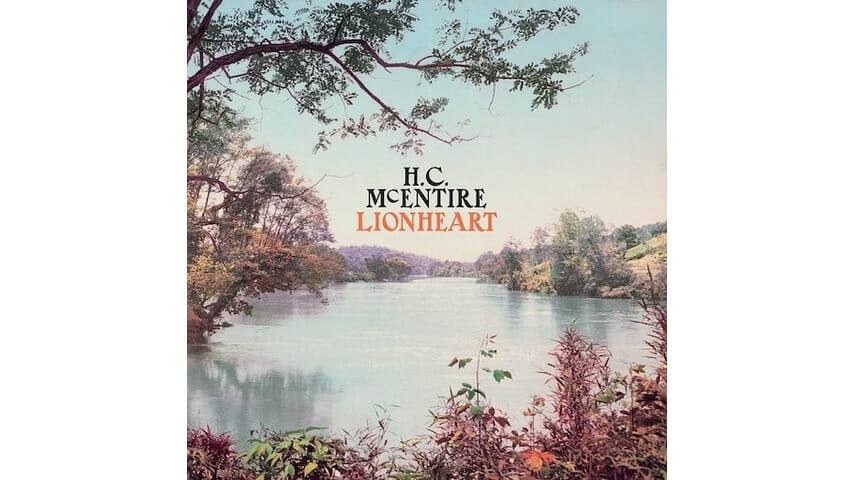 Mount Moriah isn't a world-famous, household-name kind of a band. But the North Carolina country-rock trio is a rock-solid band. A critically acclaimed and cult-fave band. A band's band. A band's band is a band that other musicians truly love. One whose stature within its peer group outstrips its popularity among the general population.
Don't misunderstand: Mount Moriah has released three fine albums on mega-indie Merge Records and toured the world. The band has fans. But it also had a knack for making evangelists out of well-known artists, such as Bon Iver's Justin Vernon, The Mountain Goats' John Darnielle and country star LeAnn Rimes.
So it's no big surprise that the list of contributors to Lionheart, the new solo album from Mount Moriah frontwoman Heather McEntire, reads like a who's who of the indie-roots world: guitarist William Tyler, Indigo Girl Amy Ray, singer-songwriter Tift Merritt, harpist Mary Lattimore, Carolina do-it-all dude Phil Cook and Angel Olsen, in whose touring band McEntire has played over the past couple of years.
The purpose of that list is not to establish star power, but to underscore Lionheart's vibe: deeply rooted, meaningful, undivided. Lyrically, McEntire—a rare openly gay woman making country music—touches on spirituality, sexuality, politics and Southern culture, with much of the album's material written while the battle for LGBTQ rights intensified in North Carolina.
So in "When You Come For Me," when McEntire sings "Mama, I dreamed that I had no hand to hold. And the land I cut my teeth on wouldn't let me call it home," it's comforting, inspiring even, to know that she has Cook and Merritt and Tyler and others backing her musically. There is strength in numbers, and McEntire is a strong, centering presence in these songs.
Stylistically, Lionheart is like a car trip across the South with molasses in the tank. McEntire showcases her gospel chops ("A Lamb, A Dove"), offers a modern take on traditional twang ("Yellow Roses," "Red Silo"), sings the blues ("Quartz in the Valley") and rumbles gently beneath pillowy harmonies ("Baby's Got the Blues"). Tyler's guitar gives "Dress in the Dark" a wide-screen feel, Lattimore's harp lightens the mood a bit on "Wild Dogs" and Ray's sturdy "Red Silo" backing vocal practically leaps off an album that is exceedingly graceful.
Indeed, Lionheart sounds amazing, with tasteful production and nary a note out of place. It'd probably benefit from a rough edge here or there, even. But in terms of songcraft, performance and message, it's an impressive step into the solo spotlight by McEntire. She's no doubt glad she didn't have to do it alone.