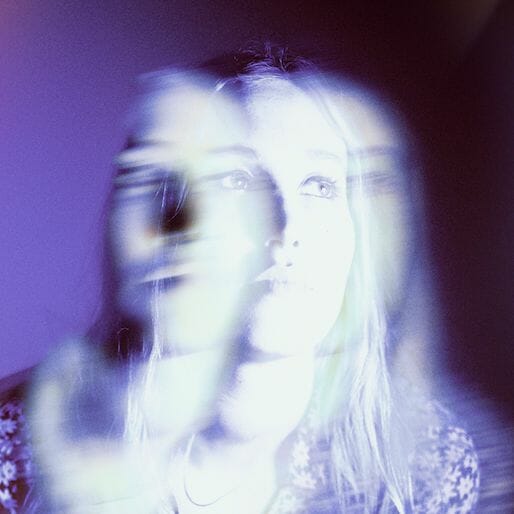 In September of last year, Alvvays invited tour openers Snail Mail and Hatchie onstage for a cover of The Hummingbirds' "Alimony." That moment, which took place at the tail end of a sold out three-night residency at Brooklyn's Warsaw, felt a bit like a passing of the torch: As Alvvays were wrapping up the Antisocialites album cycle and transitioning into indie veteran status following two critically acclaimed records, Snail Mail was the artist of the moment, the "now" of the trio.
But also on that stage was rising Australian dream pop artist Hatchie, the moniker of Harriette Pilbeam, representing the future of the three acts: Backed by loads of press ready to anoint her as the next big thing, a successful debut EP, loads of tour dates with major indie acts, and a rumored new album on the way, she was ready to answer the hype surrounding her. Pilbeam's mic was too low and she flubbed a lyric at one point, but she otherwise she looked like she belonged alongside two of the biggest names in her subgenre.
Keepsake, her debut record arriving nine months after that night, proves her inclusion on that bill wasn't some sort of a fluke—she deserves to be on that stage every bit as much as those other artists, releasing an album that stands just as tall as the best of Snail Mail, Alvvays, or, quite frankly, anyone else in indie rock these days. Catchy and well-produced, nearly every song hits with a major sing-along chorus, the kind that could easily soundtrack any teen rom-com in the near future.
Kicking things off with "Not That Kind," Pilbeam immediately launches into a guitar riff that would have made Dolores O'Riordan smile, eventually giving way to a climactic, self-assured refrain, "Fate keeps trying to find me / But I'm not the kind of girl to let it define me," before qualifying it with "But all I've ever wanted, all I've ever needed is you."
And Keepsake never really lets up. Its sky-high choruses about unadulterated love and the desperate hope for the feeling to be reciprocated could be festival fist-in-the-air moments for years to come. Her voice, sometimes strong and at the forefront ("Without a Blush"), other times layered and more distant ("Her Own Heart"), sings words of encouragement throughout, advising the listener to "stay true to your heart" on the latter track as the sparkling instrumentation gives way to Pilbeam's acoustic guitar strums.
Keepsake showcases an artist wholly sure of her sound from the outset, featuring tightly-crafted pop music that vacillates between cathartic refrains and contemplative verses with precision. But that assured identity also makes for a relatively too-even listen, one with little variety throughout its 45-minute runtime. The first half of the slowed-down "Secret," which features slow synth chords and little percussion, aside, Keepsake can feel a little one-note at times, rarely deviating from its formula.
But the blueprint that Pilbeam follows throughout works extremely well for her. Most artists at this point in their careers would give anything for the ability to write one pop song as good as the upbeat, guitar-driven "Obsessed," let alone 10 similar versions of it. She doesn't experiment much throughout her debut, but Pilbeam knows what she does best and sticks to it throughout. Her dream pop niche in the indie rock world is sure to win her loads of new fans going forward, and with her debut, she establishes herself as not only one of its rising stars, but also one of its best songwriters.