What comes to mind when you think of Hawaii—grass skirts, ukulele music, natives feverishly distinguishing themselves from the tourists? Fortunately, laid-back barefoot guitarists don't completely dominate the scene in the Aloha state. The most popular touring musicians are proponents of trance-variety dance music, the kind that doesn't force the wallflowers out of their comfort zone. While electronic jams had a strong presence in our perusal of island exports, we also caught some edgy guitars and funky improvisations. As part of our 50 States Project, check out our nine dreamy Hawaii bands below.
The 4th Wall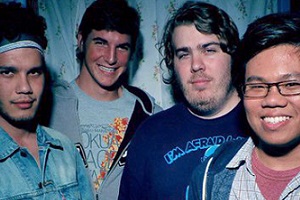 Members: Stephen Augustin, Paul Brittain, Max Lilien, Kasey Shun
Hometown: Honolulu
For Fans Of: The Smithereens, Taking Back Sunday
These DIY mavens walk the line between indie rock and shoegaze, with melodies that amble next to Stephen Augustin's melancholy lyrics. The songwriter also produced and mixed the band's latest album, and with a good set of headphones, it sounds like a live performance. Each song melts into the last, a rock soliloquy where no one instrument overshadows the others.

Adrian Orange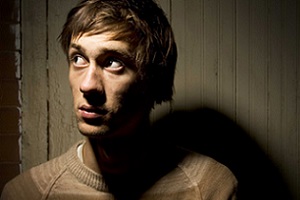 Photo by Sarah Cass
Hometown: Kekaha
For Fans Of: Chris Knight, Bob Dylan
Occasional band member, relentless songwriter Adrian Orange's first concert was the Dead with his father. The punk life grabbed hold of him, and Orange dropped out of high school to pursue music. His current output is simple guitar strumming with low, unpretentious vocals. Listen for a storytelling sensibility reminiscent of the Woodstock generation.

Bluetech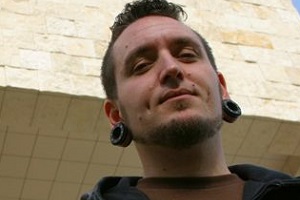 Hometown: Pahoa
For Fans Of: The xx, Schulman
Evan Bartholomew is a production powerhouse. As a soloist, he's put out 15 full-length albums, and several alongside Philadelphia electronic musician Kilowatts. With the current rise of ambient dance, Bartholomew (as Bluetech) has been able to fund his projects through Kickstarter, and is currently touring dance clubs across the country. His latest release, Basement Dubs, espouses a theme-and-variations style, taking the listener through linear dream sequences as the melodies progress.

Clones of the Queen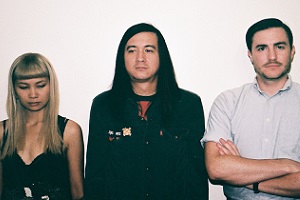 Members: Ara Laylo, Paul Bajcar, Matthew McVickar
Hometown: Honolulu
For Fans Of: Son Lux, Animal Collective
Take an atmospheric siesta with Laylo's creative and sometimes dissonant vocals. Like a hip-hop songstress who stumbled into a drum circle, lyrics are definitely the centerpiece of Queen's EP, Moonlight, which dropped last September. With a flair for the spooky, their electronic stylings were featured as part of Hawaii's Halloween festival, Hallowbaloo. Personally asked to open for the Cure, you can hear some Robert Smith throughout their three EPs, all free for download on their website.

The Deadbeats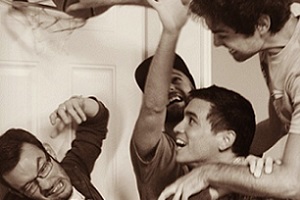 Members: Harumi the Hymn, Ethan Capone, Micah McLaughlin, Brett Robinson, Matty Wong
Hometown: Honolulu
For Fans Of: Bad Rabbits, Atmosphere, Blue Scholars
The Deadbeats have a heavy name, but bass and sax undertones keep emcee Harumi's rhymes light, almost airy. Look for good-natured lyrics set off by Harumi's hard-edged voice and danceable melodies. They're the band in residence at Honolulu's Jazzminds, a testament to the post-funk movement that's currently gaining speed in hip-hop.

Dustin Thomas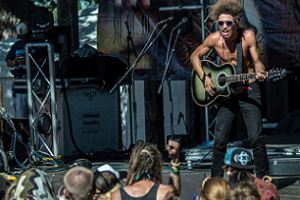 Hometown: Kauai
For Fans Of: The Dirty Heads, Ziggy Marley
Heavy vibrato goes against the grain of Thomas' smooth guitar style, for an effect that's simultaneously catchy and unique. He's brought his brand of indie reggae across the Midwest this summer, penning spacy, stream-of-consciousness stories along the way. No doubt Thomas draws inspiration everywhere he looks; the songwriter is big on meditation and will embark on a Zencruise this February to Jamaica and Haiti.

Mr. Carmack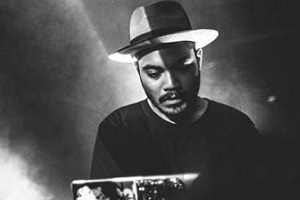 Photo by the Operatives
Hometown: Honolulu
For Fans Of: Girltalk, Foster the People
This self-produced and self-released artist is a fan of streaming music for all the right reasons. While creating EDM beats that appeal to dance and hip-hop sensibilities, Mr. Carmack encourages his fans to share their own productions on pages like Bandcamp and Soundcloud. Currently on a U.S. tour, Carmack uses world-infused sound loops and electric overlays to create a sound that's truly current.

The Throwdowns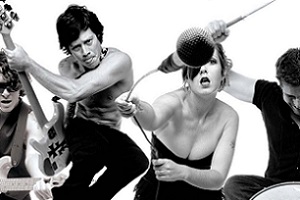 Photo by Maui Today
Members: Erin Smith, Kimo Clark, Ola Shaw, Ian Hollingsworth
Hometown: Maui
For Fans Of: Colbie Callait, No Doubt
The Throwdowns' 2011 album Legs of Our Own was a point of pride for the Maui music scene. The rock band moves between various influences—"Kihei Town" showcases island guitar folk in a simple, stripped-down style, while "Shake Your Bonez" earns them comparisons to the Yeah Yeah Yeahs and Metric, both of whom are cited as influences. Check out their performance for Maui TV Weekly below.

"Uncle" Willie K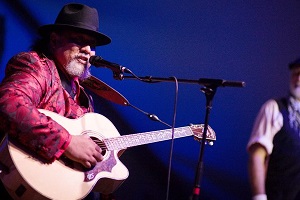 Photo By Sean M. Hower
Hometown: Maui
For Fans Of: Tom Petty and the Heartbreakers, Jack Johnson
Widely considered to be the founder of contemporary Hawaiian music, Willie Kahaialii is the son of renowned musician Manu Kahailii, and considers himself to be, first and foremost, a blues guitarist. "I stand next to royalty here!" Aerosmith's Steven Tyler exclaims of Willie K in the video below, in which Kahailii dons a Slash-themed top hat. A living legend in Hawaii, Uncle Willie continues to perform, and counts Barack Obama as one of his fans.