Exclusive: London Dream Pop Outfit Heavy Heart Share New Single "Cry Ice"
Photo by Chiara Ceccaioni
Music
News
Heavy Heart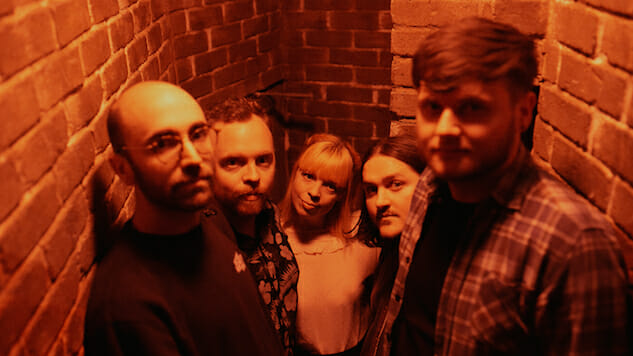 London dream pop outfit Heavy Heart have shared a new single "Cry Ice," the third and final of their 2019 singles trilogy (along with "Dowsabel" and "Bed Bug"). You can listen to the track exclusively via Paste below.
The singles were mixed and co-produced by Grammy Award-winning producer Gabe Wax (The War On Drugs, Palehound, Soccer Mommy), and they follow the demise of lead singer Anna Vincent and guitarist Patrick Fitzroy's seven-year relationship.
"Cry Ice" is a far more exaggerated version of a breakup—and perhaps the most tragic one you could think of. It tracks two lovers slowly and painfully freezing to death on a mountain, side by side, but unable to reach the other. The sedating track melts into a pool of heartbreaking, crystalline dream pop, but not at the rate required to free its two passionate lovebirds. The keyboards gently flicker and Vincent's velvety vocals provide reassurance that this is simply fate and not as morose of an ending that one might think.
Listen to Heavy Heart's new single "Cry Ice," exclusively via Paste below.