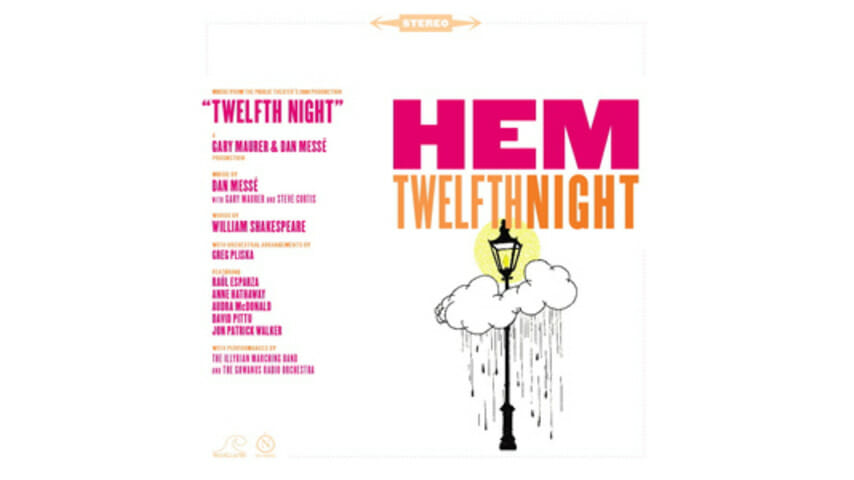 Lilting, lovely soundtrack from this summer's Shakespeare in the Park production
Each summer, a star-studded cast in conjunction with the Public Theater mounts a Shakespeare play in Central Park, for which people wait in the ticket line for hours. Brooklyn band Hem worked closely with Daniel Sullivan, the director of this year's critically acclaimed Twelfth Night (starring Anne Hathaway, Audra McDonald, David Pittu, Jon Patrick Walker, and Raul Esparza), to create a soundtrack for the production, which has now been recorded and released.
Those who enjoyed the music will be happy to discover that nearly half of the album consists of tracks that didn't make it onto the stage. Hem has channeled its indie-folk-rock energy into a new package: vaguely Irish reels and small bits of Shakespeare's words set to lilting tunes. If it's not particularly innovative, it's lovely; some of the brief tracks are reminiscent of Thomas Newman's sparse soundtrack stylings, and traditional reels are mixed indistinguishably with the new work.
Unfortunately, it doesn't play very well as an album—most tracks last about a minute or less, making it disjointed when listened to from beginning to end. But it's a wonderful artifact from one of the season's most-praised theater productions, and each individual piece is buoyant, joyful and altogether fun.