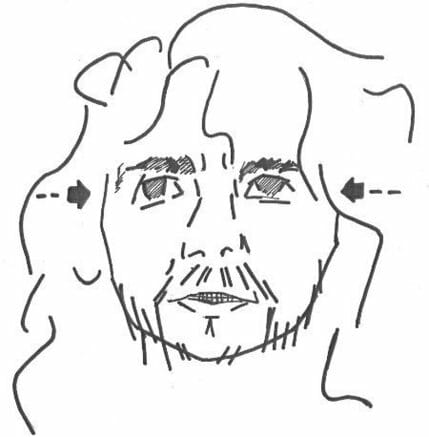 Pearl Jam's Backspacer offers 11 new reasons for anyone to channel their inner Eddie Vedder, but without the proper guidance, any sort of homage (be it in the car, shower, or karaoke bar) could take a wrong turn.
Fortunately for you, Paste has conducted extensive research to deconstruct what Vedder has presented for nearly 20 years. After all, we know very well that no one would want to be mistaken for Scott Stapp, Puddle of Mudd's Wesley Scantlin, or any other myriad post-grunge frontmen. Especially at a karaoke bar.
Step 1: Start by staring wide-eyed into the middle distance as if you're contemplating a future homicide. It add gravitas to your vocals. (Suggested for ballads: Close your eyes to wash your world in black.)

Step 2: Stiffen lower jaw areas as you constrict your throat and tighten your chest. (Beginner's tip: Purse lips, preferably to one side.)

Step 3: Breathe in to summon your voice, to the point where you strain slightly. For an even greater effect, clench every muscle in your body; it will help you get in touch with any deep-seeded angst.

Step 4: Using your diaphragm, shotgun the air from the back of your throat as you push your chest forward. For added effect, force the rest of the air out as you hop up and down.

Step 5: Raise your hands in the air to show your audience that the pain must come out somehow. This will add to the artist-as-prophet look you need to cultivate in order to deliver the chorus of weighty message songs: "Jeremy spoke in class today," indeed.