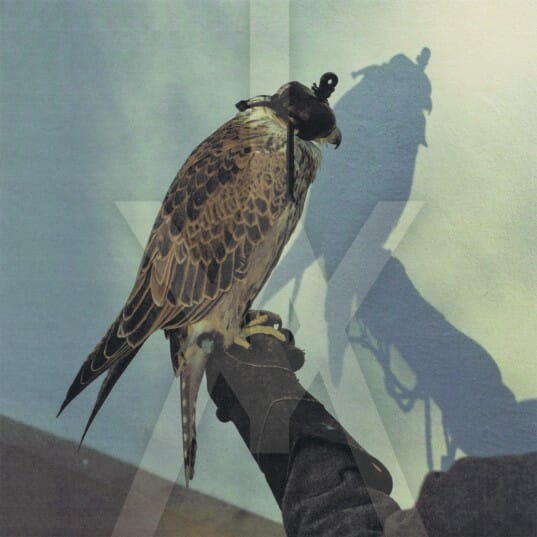 Punk rock used to be strictly a young man's game. It's still a young man's game, but it's also a young woman's game, and even an old fart's game—Zeus knows you don't have everything figured out after the age of 23. Or 33, for that matter.
But that pure recklessness, that feeling of invincibility, can only be truly captured and bottled in those formative years. No one's embodied this in recent years more than Danish four-piece Iceage. Their 2011 debut, New Brigade, raged quietly in Denmark before finally exploding in the States six months later. Live shots showed these baby-faced, teenaged lads and their audiences sweaty, screaming and sometimes bloodied. It was everything you wanted in a punk band before you even heard a single note.
New Brigade lived up to Iceage's notoriety, too. The band absolutely pummeled, mixing hardcore with moments of post-punk tweakage. There's plenty more of that on You're Nothing, a record that's as jittery and unhinged as it is perversely spot-on. Iceage isn't as refined as fellow Scandinavian hardcore band Raised Fist, but they have a similar menacing tone that's almost frightening. These aren't just angry punk anthems—they're absolutely dark and riveting, even if you can't understand what Elias Bender Rønnenfelt is yelling about.
Rønnenfelt's vocals— still in the throes of puberty, mostly screamed in English, on the verge of going hoarse—carry the most weight. Broken down, his lyrics fall into standard-issue Anger 101, us-against-them territory. But it feels empty at times. On "Burning Hand" he sings, "There's a hope deep within / In divine soil, blossomed into sins." There's no affectation. Just rage.
It's not as if Iceage is completely tuneless. "Morals"—which falls squarely in the middle of You're Nothing—offers some respite. But even that doesn't last as the interrogation of "Where's your morals?" is repeated to great effect toward the end. The best track is the only one sung in their native language. "Rodfæstet" ("Rooted") is the most dynamic and tuneful song on the record—a true anthem that will likely raise fists internationally.
What makes Iceage so intense is also what could ultimately be their undoing. The savagery this band encompasses is something to behold. And the fact they've reached so many ears is even more impressive. There's a line from the album that says, "Everything drifts, soon it's gone." It could be seen as a self-fulfilling prophecy. But if the members of Iceage fight it as hard they rage against everything else, and as long as there are angry 17-year-olds, these Danes might be raising fists well into their 20s.