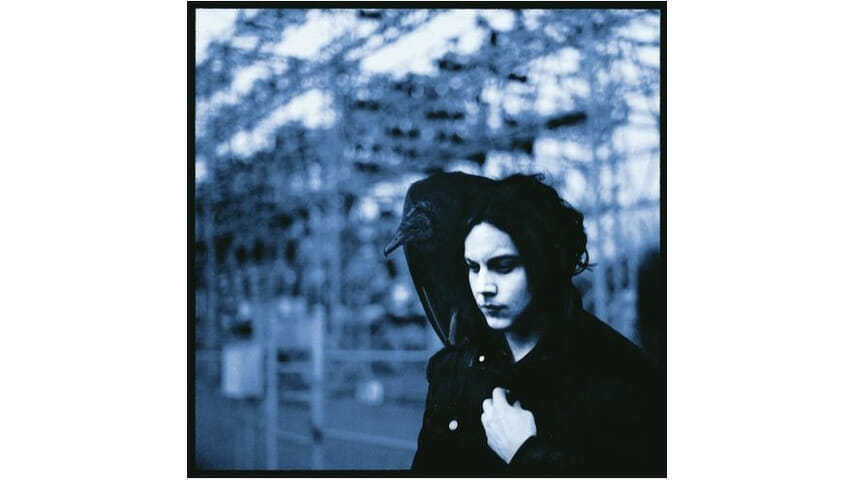 It's a good thing the White Stripes broke up. If they hadn't, we'd still be suffering through overblown, overrated albums from a band that hit its peak sometime between 2004 and 2006. Instead, we get Jack White left to his own devices. This is a good thing. To quote His Holiness Hova, White's "not a businessman. [He's] a business, man." In addition to the Stripes and the whole other slew of inferior bands—insert any of them here—and interesting projects—production for the likes of early Von Bondies and Loretta Lynn, soundtrack contributions, and so on—he's worked on over the years, taking time off from his primary band has allowed him to open a brick and mortar record store (in a time when no one is doing that, mind you) in Nashville and successfully release music from the likes of Ted Leo, Nobunny, Flat Duo Jets, Davila 666, Tyvek, the list goes on for days, really—acts that don't get to do whatever they want all the time like this guy does.
Speaking of which, White lives in a Music City mansion where he pipes in the rain through speakers, ponders gate-welding strategies on his front porch with Bob Dylan, and pays a man named Cowboy for his carpentry work. Dude's got his master recordings in a temperature-controlled room—64 degrees!—at Third Man. He's living the dream, and music lovers are all the better for it.
Which brings us, finally, to Blunderbuss, the long-awaited and -anticipated solo debut from the man the New York Times recently called "the coolest, weirdest, savviest rock star of our time." It starts off with "Missing Pieces," a jaunty, familiar tune that Stripes fans will warm to easily. Ditto for its follow-up, "Sixteen Saltines," the track that most recently stirred up many a breathless blog post with its apeshit video wherein a group of kids kidnap White, smoke weed, fly through the air and generally rule everything. The song, meanwhile, is all echoing, distorted guitar riffs and White singing in a falsetto like he's still fronting that duo with the color-coded attire.
It's not all a nostalgia trip, though, White playing the familiar card for an easy thumbs up. For instance, the schizophrenic, impossible-to-pin-down percussion of "Freedom at 21" is enough to make a sane man lose his patience. Which, of course, is countered immediately by the imminently listenable, gentle and melodic "Love Interruption" next, its acoustic guitar leaving the confused listener spinning and doubting himself, like when you lose your keys and feel positively insane. At the end of the day, White's still an enigma, and so is Blunderbuss, its mysteries unfolding in odd ways when you least expect it. Kind of like White's career, come to think of it.