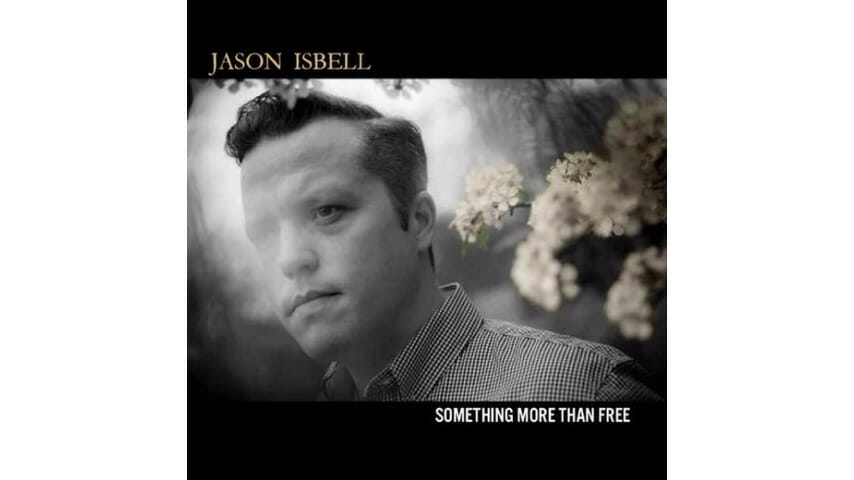 Though Jason Isbell has been releasing albums since he was part of the Drive-By Truckers lineup that made 2003's Decoration Day, it was another decade until the Alabama-born singer, songwriter and guitarist stepped fully into his own. His initial post-Truckers solo efforts increasingly had their bright spots, to be sure, but Isbell's 2013 release Southeastern was his first consistently great record, full of powerful lyrics on songs that lingered long after the last notes fell quiet.
He matches it on his latest, a collection of 11 new tunes by turns mournful, pungent and quietly devastating. Isbell has over the years become a more patient lyricist, carefully honing his words into needle-sharp points that penetrate without making a visible mark. That's not to say his songs leave no trace. Isbell's increasing skill as a storyteller, and the natural affinity he has for melody, combine to make Something More Than Free a masterful piece of work.
Among Isbell's considerable talents is the artfully plainspoken way he captures the dreams and disappointments of everyday folks. On the title track, he sings from the perspective of a working man who takes solace in a life of unending labor while at the same time yearning for relief. His narrator on "Speed Trap Town" gives in to the powerful urge to leave behind a tangle of emotional wreckage and start over somewhere new, while Isbell ponders the dangerous allure of faded glory on "Flagship," accompanied by a muted acoustic guitar part and the ghost of a vocal harmony from wife Amanda Shires, who contributes vocals and violin to several songs.
Among the quieter songs on the album are some that roar. Isbell dials in gruff electric guitar and a keening slide part on "24 Frames" as he describes a life, possibly his own, as if he's an outside observer watching it scroll by on a movie screen. Closing song "To a Band That I Loved" is the bittersweet lament of anyone whose favorite group has called it quits. "I'll be guarding your place in the lights, on the stage, in my heart," he sings over a guitar snarling behind his vocals. "I guess we're all still finding our part."
That idea is a big part of what makes Isbell so relatable: he's searching for meaning, too, and even if he's found it lately in sobriety, marriage and impending fatherhood (he and Shires are expecting a daughter in September), he's more than willing to hold the light steady while the rest of us keep looking. Or, as he sings in the same song, "Somehow you put down my fears on a page when I still had nothing to say." The ability to make that connection is a rare gift in the first place, and Isbell is only getting better at it on every album he makes.