Listen to Jefferson Airplane's First Ever New York Performance
On Jan. 8, 1967, Bill Graham brought the Airplane east to perform at Greenwich Village's Webster Hall.
Photo: Getty Images
Music
Features
Jefferson Airplane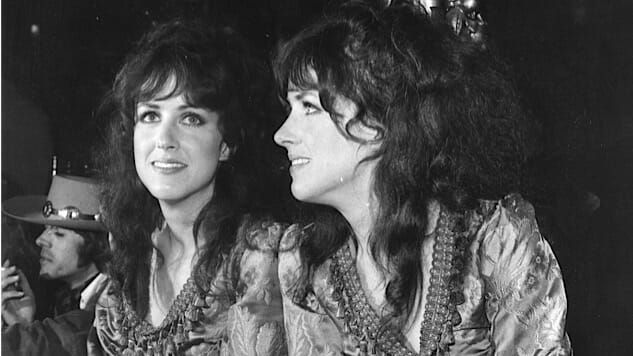 Did you know that Paste owns the world's largest collection of live music recordings? It's true! And what's even crazier, it's all free—hundreds of thousands of exclusive songs, concerts and videos that you can listen to and watch right here at Paste.com, from Dizzy Gillespie to The Kinks to The Police to LCD Soundsystem. Every day, we'll dig through the archive for the coolest recording we have from that date in history. Search and enjoy!
In January of 1967, Bill Graham brought the Jefferson Airplane to the East Coast to perform at Greenwich Village's Webster Hall. The show would be the group's debut performance in New York, a city that would soon embrace the band, and prove perhaps their most solid Eastern fanbase for years to come. This concert was primarily a showcase for RCA Records employees and music industry invitees, who would soon be engaged in helping to promote Surrealistic Pillow, the definitive album that the band was just completing at the time.
Jefferson Airplane performed two sets this night, but unfortunately, all that remains of the original soundboard recording are these four songs. The tape begins with a strong performance of "Somebody To Love," one of the songs that Grace Slick had brought into the band from her days with the Great Society. Rearranged in the studio, with the rumored help of Jerry Garcia, this song would soon provide a launching pad toward commercial success – and come, in many ways, to symbolize the upcoming "Summer of Love."
Next up is a lovely rendition of "My Best Friend," a song written by Skip Spence, the band's original drummer and founding member of Moby Grape. The tune, which had just been released as the album's debut single a few days prior, provides an early example of the unique, evocative harmonic vocal blend created by Marty Balin, Slick and Paul Kantner, which would come to so characteristically distinguish the band's sound in years to come.
"Go To Her," a tune still unreleased at the time, again highlights the band's vocal fusion, as well as the unified, organic instrumental sound that was beginning to develop among the musicians.
"3/5 of a Mile in 10 Seconds," a song they had been developing for several months and had just completed for the second album, displays the band at their strongest expressively. The aggressive contrapuntal approach cultivated by Jorma Kaukonen and Jack Casady comes to the fore here, proving that this band not only had extremely captivating vocals, but an instrumental intensity to match.
This rare recording is not to be missed for fans of the Airplane, or early psychedelia in general.