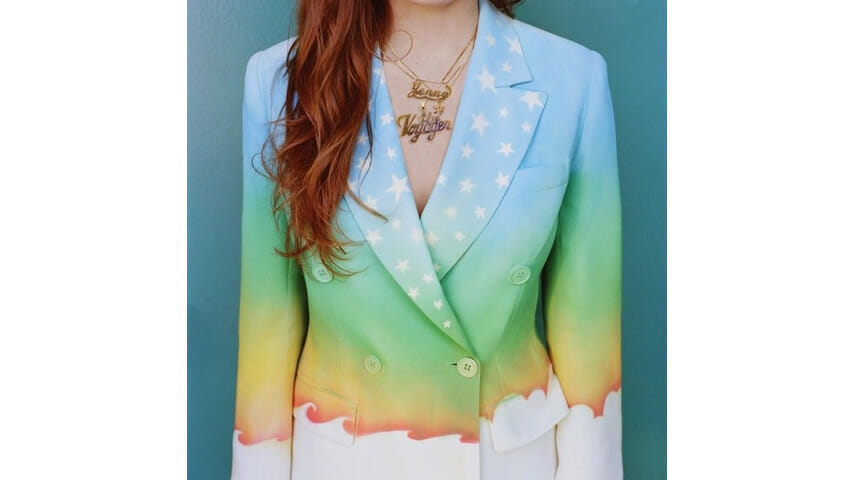 Rilo Kiley didn't technically break up until 2011, but the band was clearly on the rocks by the time Jenny Lewis released her second solo album in 2008. That album, Acid Tongue, was a collection of affected set-pieces uninspiring enough that it seemed like the best we could hope for was the chance of something decent from Jenny & Johnny, her cloying folk-pop duo with boyfriend Johnathan Rice. What a relief to find Lewis' new album The Voyager is her strongest solo release and best overall effort since Rilo Kiley's 2004 LP, More Adventurous.
The new album came in the wake of an emotionally turbulent period—including the 2010 death of her father—that left Lewis with severe insomnia, a topic she tackles on the sleek, catchy album opener, "Head Underwater." For all its weight, though, The Voyager has a sly sense of humor, too, in songs measuring the narrator against the standard conception of what adulthood in your late 30s is supposed to look like. For example: try as she might to fit in on the hazy beach jam "Just One of the Guys," Lewis, 38, can't help but notice, "There's a little clock inside that keeps tickin'." Good luck finding a more tuneful take on anxiety about having children.
Lewis recorded that song with Beck, who also sings backing vocals. Most of the rest of the album features production from Ryan Adams, who pushed Lewis past the blockage that had kept her creatively paralyzed for the better part of three years. The day after she finished touring with the Postal Service last year, Lewis went into Adams' Pax-Am Studio in Los Angeles, where she managed to knock out most of the songs in just two weeks.
At some point, Rilo Kiley was tagged (rather unpersuasively) as an alt-country act, a description that carried over to Lewis. There's not a lot of that sound on The Voyager, apart from the folky title track that closes the album. Most of these songs are anchored on a foundation of smart, solid pop. "She's Not Me" swells up and down on guitar, synthesizers, strings and a punchy beat as Lewis parses a mix of relief and regret at a past relationship. Robust guitars power "Slippery Slope," which tilts toward the pretty, almost delicate side of Lewis' voice. She projects more power on the wah-guitar-soaked "Love U 4ever," a song that traces the arc of an enduring relationship that doesn't necessarily end up in a pot of gold.
It's a recurring theme, both on the album and, of course, in life. What Lewis demonstrates on The Voyager is that the unexpected turns are sometimes the most rewarding.