Return to The Jimi Hendrix Experience's Electric Ladyland with 50th Anniversary Box Set
Photo by Hulton Archive/Getty
Music
News
Jimi Hendrix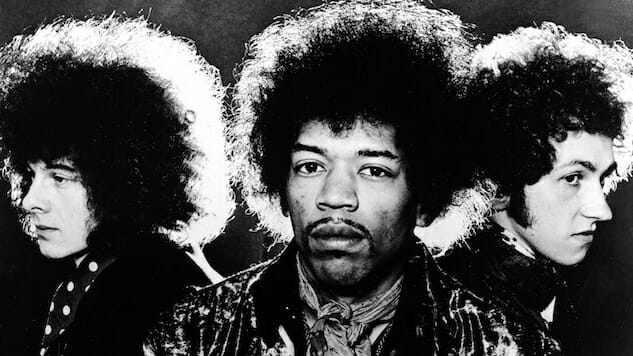 To commemorate the 50th anniversary of Jimi Hendrix's most hands-on album, Electric Ladyland, the Jimi Hendrix Experience are reissuing the album as a deluxe box set, scheduled for release on Nov. 9.
"I had always dreamed of mixing Electric Ladyland in 5.1 surround sound," says Eddie Kramer, long-time engineer of Hendrix's albums, in a statement. "It always felt to me as the perfect vehicle for the kind of adventuresome stuff that Jimi and I were trying to do in 1968. The visceral thrill when we completed the first surround mix of 'Voodoo Child (Slight Return)' was palpable. It was an overwhelming experience—pun intended."
The release includes a newly remastered mix of the original analog tapes of the double album, done by Bernie Grundman, as well as a 5.1 surround sound mix of the album done by Kramer. It will be available in as three CDs or six LPs. In addition to this, the deluxe edition is packed full of extra content for the Hendrix-obsessed.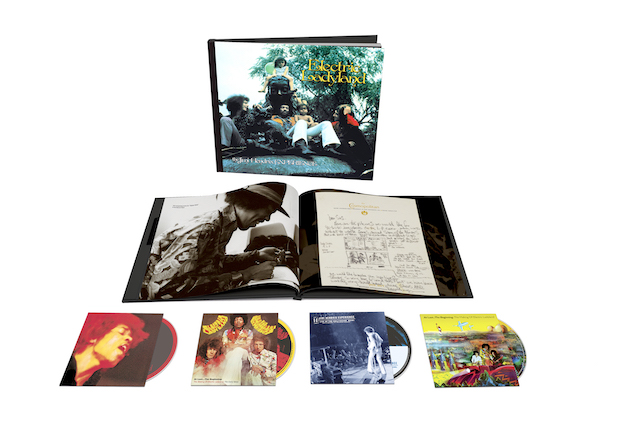 A previously unreleased live album, Jimi Hendrix Experience: Live At the Hollywood Bowl 9/14/68, is available for the first time as part of the box set. Recorded on a two-track soundboard, the album documents the band's Los Angeles show just weeks before the initial release of Electric Ladyland. At Last … The Beginning: The Making of Electric Ladyland includes interviews with some involved with the production of the album, including Noel Redding, Mitch Mitchell, Steve Winwood and Kramer, to name a few. Finally, rounding out the release is a 48-page book including essays by music critic David Fricke, photos and information documenting the original recording sessions, lyrics handwritten by Hendrix and internal communications within Warner Bros. when preparing for the initial release.
You can preorder the album here and check out the teaser video below, plus a 1970 Jimi Hendrix Experience show from the Paste archives.