Behold Joan Shelley's Delightful Daytrotter Session From This Day in 2016
Photo by Amber Estes Thieneman
Music
Features
Joan Shelley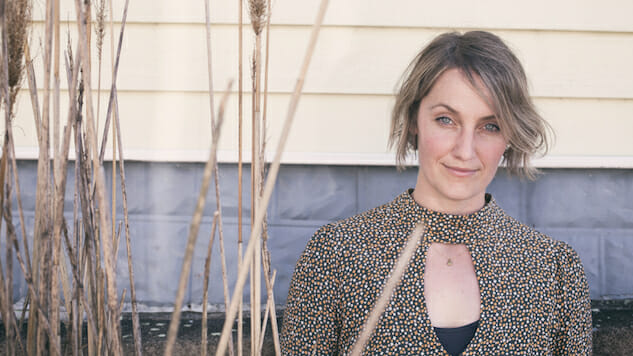 If you're an attentive folk fan, chances are you've heard Joan Shelley's 2019 album Like The River Loves The Sea, one of our favorite albums of last year. Louisville-native Shelley recorded the album in Iceland, so while the harmonies and hearty picking harken back to her Kentucky home, there's a gracious Reykjavík chill that runs throughout the album's 38 minutes. It's her sixth full-length record, and it finds Shelley leaning even more into natural imagery and nostalgic longing.
Let's throw it back now to Shelley's fourth LP, 2015's Over and Even. The folk singer performed four songs from this record during a 2016 Daytrotter session, recorded on this day (Jan. 28) of that year. Shelley sang Over and Even's "Wine and Honey," "Easy Now," "Not Over By Half" and kicker track "Subtle Love."
The 15 Best Folk & Bluegrass Albums of 2019
Hear Shelley's 2016 Daytrotter session below, and/or download it on NoiseTrade right here. While you're at it, watch her 2017 Paste Studio session, taped in June of that year in Manhattan.