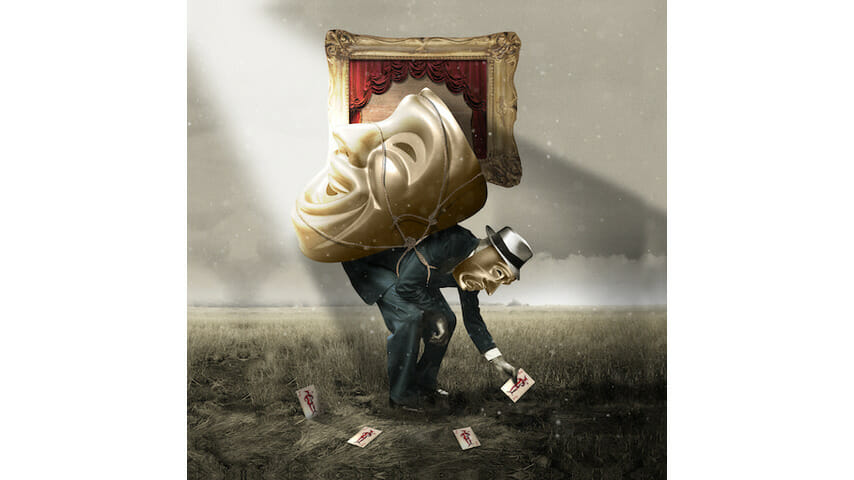 "Long live the jester!" Joe Jackson crows in "Fool," the title track for his 20th album. Written as Jackson heads into his fourth decade as a career musician, his tongue is as acidic as it ever was, and it's hard to tell where the comedy ends and the tragedy begins.
"Fool" cribs, appropriately, from Twelfth Night's "The Wind and The Rain," but adds a sitar and a punk rock snarl, partially howled through a megaphone like a tea-sipping Tom Waits. It's a telling homage to snarkier catalogue entries like I'm the Man and Look Sharp, but it's also the most energetic song on the album. It shouldn't work—is that a tango I hear?—but Jackson has the marvelous ability to fuse genres without ever resorting to the cliched.
Similarly, "Fabulously Absolute" has the same discordant punk posturing, more John Lydon than the "Steppin' Out" songwriter we may recall, but the chorus brings that lovely piano back to the forefront, at least for a moment. The clever rage that put him alongside contemporaries like Elvis Costello and Graham Parker has not mellowed with age, but has sharpened to a dagger-like point, a single bullet directly aimed.
But it isn't all spittle and spite. By contrast to the eponymous Fool, "Dave" is a happy jester, content with his home in a cave and his two cups of tea and his simple life while Jackson laments how the rest of us rush through our lives. "Strange Land" almost feels like it could be narrated by Dave—perhaps the time he went to Spain?—and is a classically Jackson ballad that winds it's melody through false endings and the sweetest kind of piano-bar heartbreak.
Jackson, a longtime smoker who once authored a pamphlet, Smoke, Lies and the Nanny State, sounds surprisingly great, with neither age, overuse or cigarettes wearing on his voice. Bassist Graham Maby keeps things grounded and groovy, while Doug Yowell's drums usher the songs along at a steady if unremarkable rhythm. Guitarist Teddy Kumpel really gets to show his stuff on "Friend Better," a song that sounds like it was left off Laughter & Lust. Nothing is wasted, and the album is just over 40 minutes long, forgoing a contemporary bloat. Jackson says what he says and then it's onto the next tune.
It's easy to fall instantly in love with Jackson's earlier work, like Night & Day or Body & Soul but Fool is a bit of a commitment. You have to make a dedicated effort to give it a couple of listens; no song immediately jumps out. But like a delicious meal, it's worth chewing over slowly, savoring what each song brings to the palate, and each listen brings out something new. By the third spin, it will be like an old friend has joined you at dinner.