John Carpenter Announces New Album Anthology II: Movie Themes 1976-1988, Spanning Greatest Hits
Photos via Sacred Bones
Movies
News
John Carpenter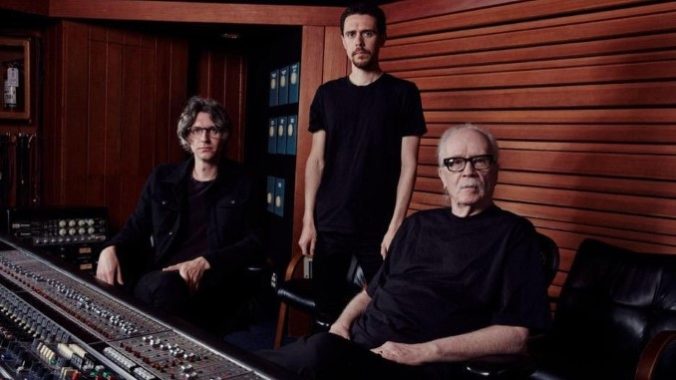 Filmmaking legend John Carpenter hasn't personally directed a feature film since 2010's The Ward, but that has never stopped the man's prolific creative output over the last decade in change. When he's not opining on modern videogames on Twitter, Carpenter has frequently toured the country as a full-on rock 'n roll experience, melding his new compositions with electronica inspired by his decades of film scores. And fans of those scores will no doubt be thrilled to see the crown jewel that Carpenter announced today, a new album titled Anthology II: Movie Themes 1976-1988. Spanning his most prolific and critically acclaimed period as a filmmaker–which you can revisit in our long ranking of every John Carpenter movie –the new Anthology II is set for release Oct. 6, 2023 via Sacred Bones. Like other compositions from the artist in recent years, Carpenter produced these tracks with collaborators Daniel Davies and son Cody Carpenter.
By way of announcing the new album and its freshly recorded versions of Carpenter classics, Sacred Bones has released album opener "Chariots of Pumpkins" from cult classic Halloween III on YouTube, which you can see below. As the director puts it: "This piece was made for someone else's movie, the Tommy Lee Wallace directed Halloween III. I don't remember what his specific direction for me was for the main titles, but I wanted to reflect a kind of science fiction feel. The sound has been updated and it was fun to redo this song. The three of us using modern and updated sounds and production has influenced the overall feel of the song."
Halloween III is just a tease, though–the full track list, which you can see below, also includes selections from the likes of Escape From New York, Big Trouble in Little China, They Live, Assault on Precinct 13, The Fog, Prince of Darkness and of course Halloween. Intriguingly, there's also material from The Thing, despite the fact that the original score for that film was from spaghetti western legend Ennio Morricone. As the press release notes: "Among its highlights are the three lost cues from The Thing, previously unreleased and now re-recorded. Upon receiving Morricone's score Carpenter felt that the film would benefit from the inclusion of additional music and took the initiative to record and insert multiple synth driven cues."
It's fair to say that right off the bat, Anthology II: Movie Themes 1976-1988 will be a must-own for devoted collectors of Carpenter's work–if that includes yourself, you can now pre-order to album here. Check out the full track list below.
Anthology II (Movie Themes 1976-1988) track list:
Side A
Chariots of Pumpkins (Halloween III)
69th St. Bridge (Escape From New York)
The Alley (War) (Big Trouble in Little China)
Wake Up (They Live)
Julie's Dead (Assault on Precinct 13)
The Shape Enters Laurie's Room (Halloween II)
Season of the Witch (Halloween III)
Side B
Love at a Distance (Prince of Darkness)
The Shape Stalks Again (Halloween II)
Burn it (The Thing)
Fuchs (The Thing)
To Mac's Shack (The Thing)
Walk to the Lighthouse (The Fog)
Laurie's Theme (Halloween)