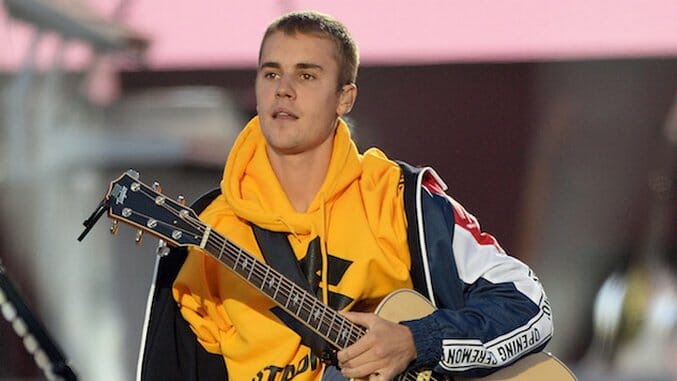 Justin Bieber is no longer welcome on China's stages, according to a statement made by the Beijing Cultural Bureau. The bureau cites the pop star's "bad behaviors, both in his social life and a previous performance in China, which caused discontent among the public."
During his last visit to China in 2013, Bieber was photographed having his bodyguards carry him up the Great Wall, which was super disrespectful and, quite frankly, ridiculous. Four years and many apologies later, he's made an effort to clean up his act and seems genuinely rehabilitated. From hospital visits with sick fans to giving a teary-eyed performance at the One Love Manchester benefit concert, Bieber is on a streak of good behavior. Still, it appears it's too late to redeem himself in the eyes of the Chinese government. Sorry, Chinese Beliebers.
Bieber is now in an exclusive club of artists who are banned from performing in China, which includes Maroon 5, Bjork and JAY-Z. We suppose there are worse groups to be a part of.
Watch Bieber's emotional One Love Manchester performance below.