Daily Dose: L7, "I Came Back To Bitch"
The single follows their Trump diss track from September.
Music
Features
L7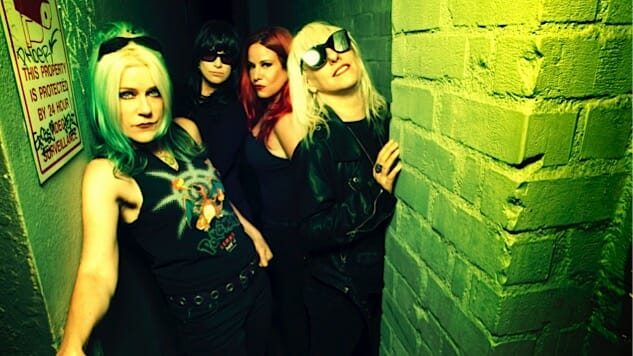 Daily Dose is your daily source for the song you absolutely, positively need to hear every day. Curated by the Paste Music Team.
Last year, veteran L.A. rock band L7 returned to release a Trump diss track called "Dispatch from Mar-a-Lago," their first single in 18 years. They're clearly on a roll, because today L7 dropped another new song, "I Came Back to Bitch," along with a handful of U.S. tour dates in April.
Led by Donita Sparks (who, infamously, once threw her used tampon at a festival crowd in the '90s), the grunge rockers are fiery as ever on "I Came Back to Bitch." "You're not the badass," Sparks spits into the camera for the track's glitchy video. "You got money, so what?"
L7 are back and still giving zero fucks. Check out the track and the tour dates below.
L7 Tour Dates
April 11: Boston, Mass. @ Paradise
April 13: Philadelphia, Penn. @ Trocadero
April 15: Cleveland, Ohio @ Beachland Ballroom
April 16: Milwaukee, Wisc. @ Eagles Club
April 18: Indianapolis, Ind. @ Vogue
April 19: Minneapolis, Minn. @ First Avenue