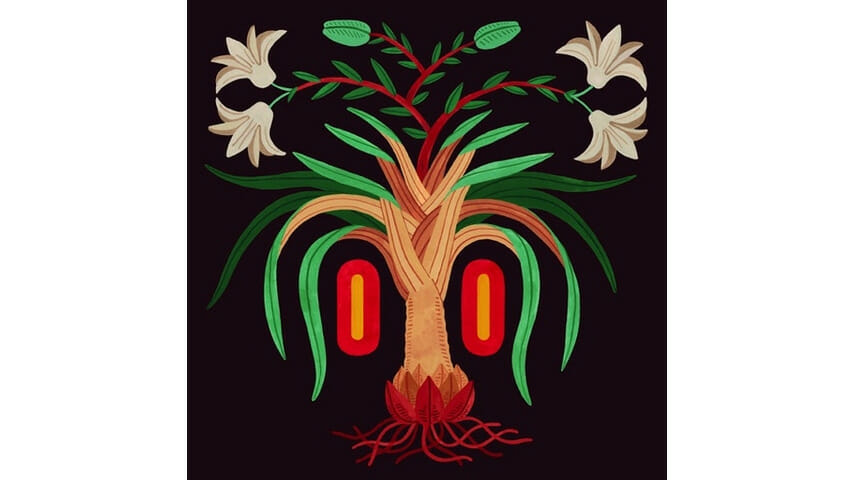 Adam Schatz, the chief songwriter of Landlady, is arguably one of the most versatile and exciting musicians in recent years. The New York-based multi-instrumentalist has his hands in a lot of musical pots, his primary project being Landlady, but he's also a member of Man Man, Father Figures (an improvisational sax-rock band), Zongo Junction (an 11-piece afrobeat band), The Shoe-Ins (a nine-piece psych-soul outfit) and even plays saxophone in Those Darlins. Needless to say Mr. Schatz' music covers quite the scope, ranging from bright and articulate psych-pop to intricately arranged orchestral art-rock. Landlady laid some impressive foundation with their 2011 debut Keeping To Yourself, but Upright Behavior not only expands upon their unique sound but inflates it with pomp, glory and soul-rattling lyricism.
Upright Behavior is an album that's comfortable with itself, not afraid to dig deep into the core and make the listeners come to grips with themselves. Schatz immediately begins the album with an earnest yearning: "I wish that you were still around me now, I didn't know I needed you." The refrain repeats in various fashions while a swirling arrangement of reverb-soaked guitars, pounding percussion and shiver-inducing harmonies all break apart and come together like aural waves in an engulfing sonic sea. Landlady's song structures aren't unlike that of The Beach Boys, slowly building from smooth riding melodies and gradually erupting into a beautiful, maddening mixture of sounds. Tracks on Upright Behavior range from infectious pop-rock anthem like "Dying Day," a track that cheerfully makes you question how one can ever deal with their looming mortality, to the Latin-swing of "Maria" while stopping in between for the spastic syncopations and concise melodic tendencies of "Under The Yard."
One of the most exciting parts of Upright Behavior is that it keeps you guessing. Songs are liable to change time signatures or keys at the drop of a dime, while the lyrical acrobatics of Schatz makes every track a whimsical experience. There's not only a powerful focus on every track being sonically rich and diverse, but Schatz' lyricism is as vibrant and captivating as the grandiose arrangements. Whether he's tackling universal entropy or long-lost love, he does so with equal amounts of conviction and urgency.
With jaunting guitar parts, lilting, dreamlike piano arrangements and a tight, grooving rhythm section, Landlady can make you dance and shake as much as you stand and daydream, lost in their entrancing arrangements. There's a brilliant display of pacing throughout the album, lush tracks are peppered throughout distortion-driven rock songs. Meanwhile, slow tunes like "Maria" are liable to immediately bleed into an impressive percussive breakdown that feels far too natural.
On "Fine," Schatz begs to "believe in something big, bigger than my appetite," and it's the perfect display of this album's thematic tendencies. Schatz tackles massive, overarching issues like belief and hope, a desire to belong, while making self-referential, grounding references to bring things back to Earth. A lot of Upright Behavior feels like an artist coping with his own existence, exploring the ups and downs, the highs and lows and working through the frustrations. It's ultimately an album that can strike a listener in a myriad of ways, which is what makes it so special. You can zone out and enjoy the breathtaking aesthetics of the rich arrangements or you can dig deep into your own mind by following Schatz through his lyrical rabbit-hole. Whether you'd rather stimulate your brain or your heart, it's all available on Upright Behavior, it's an impressive effort from an act that feels like it's just finding its footing. As Adam Schatz and company continue to carve out their own musical niche it will be immensely enjoyable to see what musical corners of the world they pull from to craft a unique and insanely gratifying listening experience.