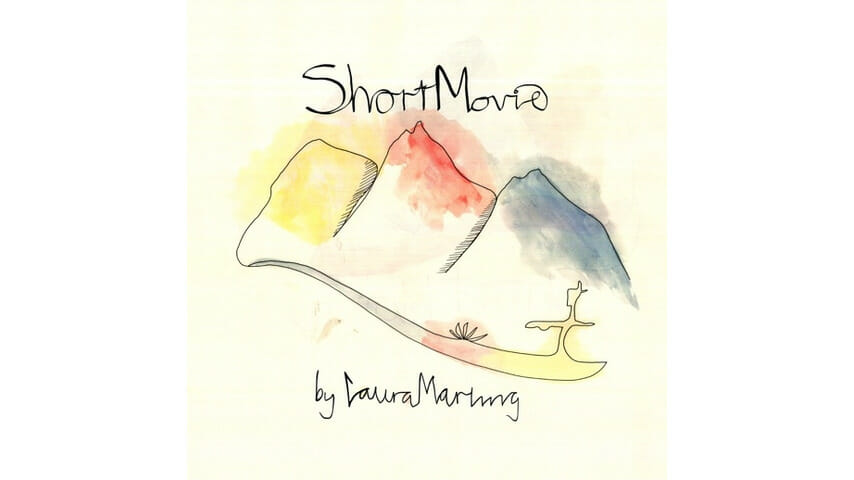 Laura Marling is not fucking around on Short Movie. She asks some unnamed antagonist lover that same question—"Do I look like I'm fucking around?"—on "Don't Let Me Bring You Down," about midway through her surprisingly aggressive fifth studio album. Following the success of 2013's epic breakup record, Once I Was An Eagle, and a self-reassessment spell away from music, the 25-year-old English singer returns reinvigorated, yet resoundingly serious on Short Movie.
During her six-month Los Angeles retreat from the cycle of record-tour-repeat, Marling experimented with new forms of narrative writing and earned her yoga instruction certification. She sought anonymity and refused to introduce herself as the established folk-pop musician that she is. As a result, Short Movie explores ideas of loneliness and community, self-deprecation and self-actualization.
But the most shocking element of Short Movie comes in the form of the music itself. Marling plugs in an electric guitar (her father's old Gibson ES 335) for the first time on any of her recorded works. As a result, Short Movie is brash, choppy and more expansive than any of her previous works. Trading in her Joni Mitchell-style of fingerpicking and crooning, Marling channels something closer to Sharon Van Etten's lightly distorted guitar strumming and yelping in places like "False Hope" on Short Movie. She even adds some spoken word-like talking blues on songs like "Strange" and "Gurdjieff's Daughter." And the string ensemble—comprised of Ruth De Turberville on cello, Nick Pini on bass and Noah and the Whale's Tom Hobden on violin—only listened to each demo once before recording their parts.
But it's Marling's sense of immediacy that makes Short Movie so evocative. Like she exclaims in the title track, "It's a short fucking movie, man! I won't try and take it slow." For Marling, it seems, there's no time like the present; Short Movie is her way of making up for that lost time and continuing to push toward greater personal and musical progress.