Watch Laura Marling Perform "Wild Fire" on A Prairie Home Companion
Image via A Prairie Home Companion/YouTube
Music
Video
Laura Marling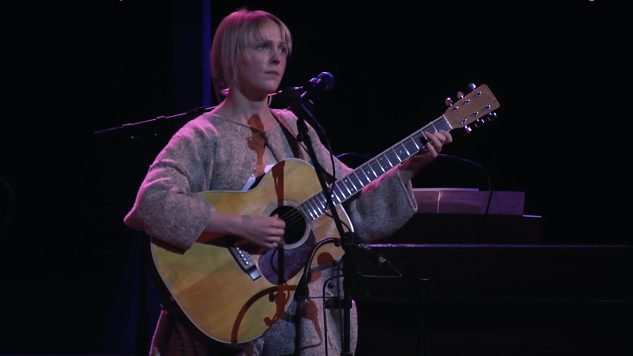 Last week Laura Marling released the new song "Wild Fire" off her forthcoming album, Semper Femina, and this weekend she appeared on A Prairie Home Companion to give a live debut of the song, aided by the show's host Chris Thile on mandolin, along with two other appearances to perform "Always This Way" and "Nouel," another pair of songs off the new album.
Also appearing on the show was Andrew Bird, who performed a trio of songs over the course of the evening, accompanied by the house band, which, in addition to Thile, featured singer-songwriter Sarah Jarosz and Punch Brothers member Chris Eldridge, among others. 2013 cut "Pulaski at Night" accompanied "Saints Preservus" and a stellar "Roma Fade," both off of last year's Are You Serious, one of Paste's best of the year.
This episode of the show was also meant to feature Bon Iver's Justin Vernon, but his appearance was cancelled in advance along with the group's European tour. In his stead, Thile and the band played a cover of Bon Iver's "Michicant."
Watch Marling perform "Wild Fire" above, go here to listen to all of the other performances on the show, and listen to audio from Marling's 2012 Daytrotter session via the Paste Cloud below.