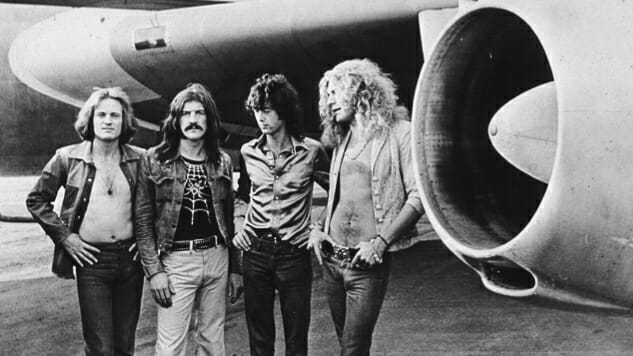 Rumors. Speculation. We're getting that out of the way on the front-end, since we don't know anything for certain. That said, there have been whispers about legendary rock outfit Led Zeppelin getting back together that have slowly grown to near-shouts.
The Led Zeppelin reunion rumor started with Raul on Feel Numb, who shared that: "I have some well placed sources in the industry telling me that Robert Plant has agreed to reunite Led Zeppelin for Desert Trip 2017." According to this and past reports, Led Zep were offered about $14 million to play last year's iteration of the classic rock festival and declined the offer, but now "there are 'millions & millions' of more reasons why they should do it."
That post itself wouldn't be much at all to go on, if not for a new change to Robert Plant's website, where the main page now just reads, "Any time now…" And that's a big deal, because Plant has been the one holding up previous potential Zeppelin reunions, not Jimmy Page, John Paul Jones or John Bonham's son Jason.
Since the initial post, the rumor's gotten picked up by numerous other outlets, though none have added any new reporting. This speculated reunion would happen not too long before the 50th anniversary of Led Zeppelin's formation, appearing to lend it even further credence.
A rep for Plant declined to comment for this story. While we wait for more definitive info, enjoy live clips of Zeppelin playing "Immigrant Song" and "Black Dog" below—they both still own—and check out a 2006 Robert Plant performance from the Paste Cloud.