Hear Liturgy Perform Songs from Aesthethica on This Day in 2011
Photo courtesy of the artist
Music
Features
Liturgy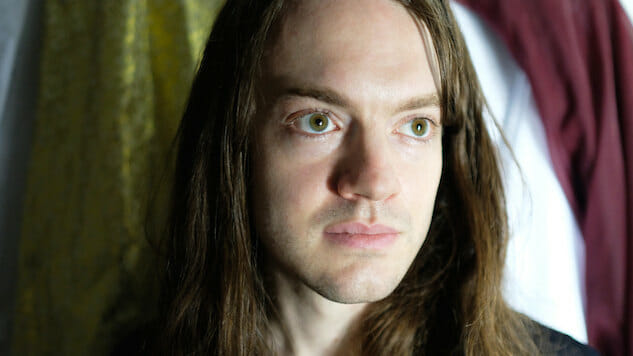 Brooklyn outfit Liturgy stopped by the Daytrotter Studio in Davenport, Iowa on this day in 2011 to bring their experimental, philosophical metal to life. They performed four songs from their second album Aesthethica, which came out earlier that year: "Glory Bronze," "Sun of Light," "Generation" and "High Gold." This session is marked by fierce, attacking rhythms, cacophonous black metal guitars and Hunter Hunt-Hendrix's blood-curdling yelps, so it's certainly not for the faint of heart.
Daytrotter's Sean Moeller wrote of the session:
When you start listening to the latest Liturgy record, Aesthethica, you get the sense that something is disturbing our comfort level like it's never been disturbed before. The sun, just minutes ago, was where it belonged and we were sufficiently heated or kept at an optimum temperature—not being melted or frozen to death. Suddenly, with the first chugging parts of Greg Fox's drums and the wash of fervent black metal guitar, we're petrified to watch as the sun comes barreling right at us, growing larger and larger, hotter and hotter, as it comes to get us all.
Listen to Liturgy's Daytrotter session below, and you can download or stream it via NoiseTrade here.