M.I.A. Had Julian Assange as a Guest at Her Meltdown Festival Panel
Photo by Pascal Le Segretain/Getty
Music
News
M.I.A.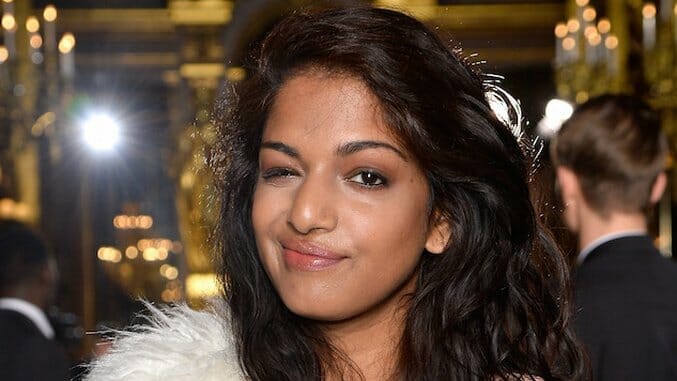 Rapper M.I.A. seems to surround herself with controversy. Last fall, she took shots at Beyoncé and Rihanna, two of the music industry's most respected women, for "stealing" her style and not crediting her for it, which really had people scratching their heads, not to mention a lot of angry Beyhive and Navy members in M.I.A.'s mentions.
The release of M.I.A.'s fifth album, which was expected to perform well on the charts and even had a guest vocal from ex-boybander Zayn Malik, was clouded last fall thanks to the Beyonce/Rihanna controversy. Since then, she's been gaining back her goodwill by supporting Jeremy Corbyn in the U.K. election and curating U.K.'s Meltdown Festival, joining the likes of David Bowie and David Byrne.
The rapper brought out philosopher Slavoj Žižek and Srecko Horvat to join her for a panel in which they discussed the state of the world and general humanitarian affairs. The main star of the panel was Julian Assange, who beamed in from a remote location to discuss "the complexities of global activism and art in a changing world." M.I.A.—who has been hands-on and DIY throughout her career—also brought a number of underground artists into the spotlight. Performers at the weeklong event included Young M.A., Mykki Blanco and Yung Lean.
You can watch a clip of the Žižek interview below and read more about the Meltdown Festival here.