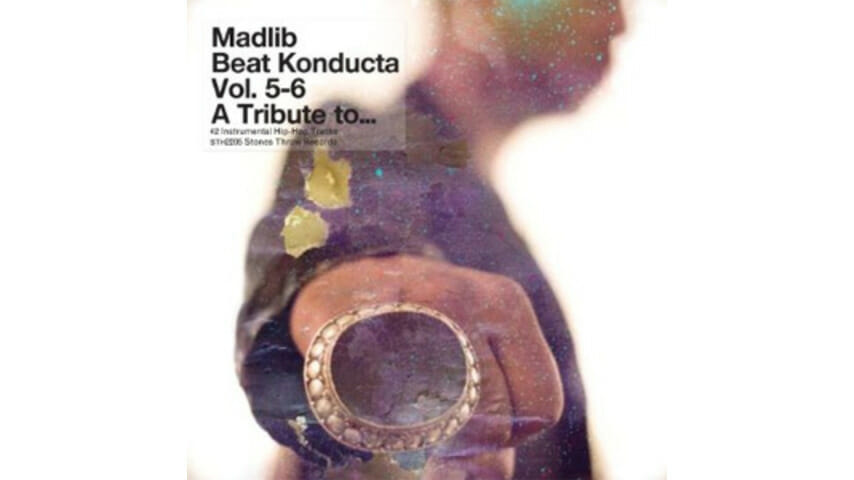 Madlib conducts an inspired collection of dusty, eclectic beats
When prolific hip-hop producer Madlib isn't banging out backing tracks for Erykah Badu, Ghostface or one of his many personal projects (Madvillain, Quasimoto, Yesterday's New Quintet), he's still churning out beats. Beat Konducta Vol. 5-6: A Tribute To… is his third such CD compilation of instrumentals in four years, which makes for an impressive total of 107 quality snippets assembled with old soul, electronic music and digitally altered film dialogue. Both Vol. 1-2: Movie Scenes and Vol. 3-4: In India are gonzo romps, like cinemas for beat junkies showing the finest b-movies with cannabis at the concession stand. A few of the tracks also served as sneak peeks at songs that would eventually appear on other albums with vocals added.
This time around, Madlib shows tears of a clown, paying homage to his friend and Jaylib collaborator, J. Dilla, who died in 2006. With assists from Dilla devotee J. Rocc, the 42 one-to-two-minute-long tracks echo the stylings of the departed producer, who made a name for himself as a founding member of Slum Village and worked with A Tribe Called Quest and Pharcyde. Samples of Dilla's voice are pasted in a scrapbook of skittering beats, the sirens and the vibrant R&B samples that filled out his own creations.
Like J. Dilla's beat tape swan song Donuts, Vol. 5-6 keeps the instrumentation bright even when "Infinity Sound (Never Ending)" injects a vocal line dealing with mortality: "If the world should end tomorrow, have you lived enough today? Has each hour been fully tasted?" Singling out individual tracks gets dicey when there are so many transitions built into each one. Even at a pre-MC stage, Madlib's drums rattle trunks and send sentimental hearts aflutter.
Listen to Madlib on his MySpace page.