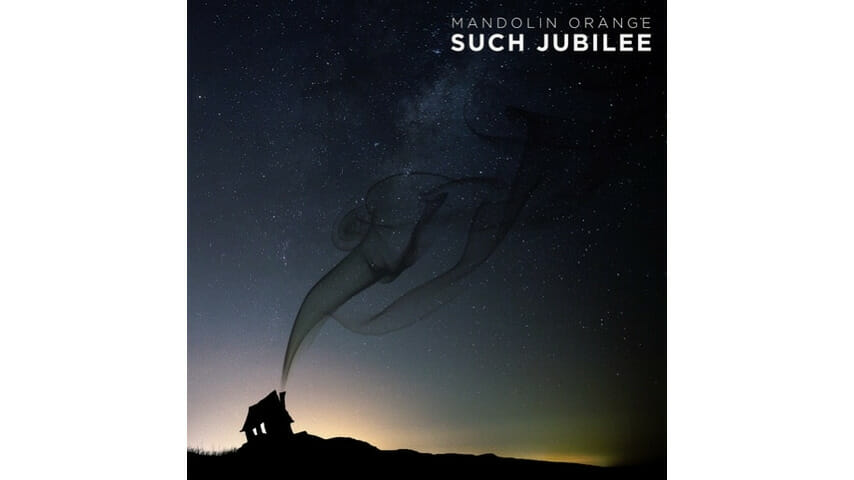 The simple building blocks Mandolin Orange use to shape their songs are immediately familiar as the most basic of Americana music: acoustic guitars, mandolin, banjo, fiddle. But most importantly for this North Carolina duo, vocal harmonies form the core, and nearly the entirety of, Mandolin Orange's tracks. Yet like the best practitioners of American roots music, from the nameless founders to the like-minded stars of today, Mandolin Orange bring their songs to life with enough honesty and humanity to make that simple foundation expand into much more.
Such Jubilee, the fourth album from Andrew Marlin and Emily Frantz, is a predominantly quiet collection of 10 songs, direct in their purpose and execution. Like many a band that have found themselves tied to the road after a breakthrough album, Mandolin Orange's follow-up to This Side of Jordan takes its inspiration from that state of constant flux, only in this instance it's about looking back home from a new perspective.
"Old Ties and Companions," the album's lead track, finds Marlin singing about travel through the lens of those met along the way, those left behind, and those whose steady, side-by-side presence can turn bad times good. "Settled Down" shifts to focus on the question of home, singing about how refuge and familiarity can bring out the gentler side of rambling souls. The accents of fiddle and electric guitar match the somber, contemplative tone in Marlin's voice. Frantz takes her only lead vocal on "From Now On," a gorgeous song about making the most of rare moments, of cherishing the simple comforts of love.
If there are faults to be found on Such Jubilee, it's not with the songs themselves, but in the album's construction. Operating within a narrow spectrum of their genre leads to a sameness that begins to drown out the album's closing songs. The band sounds a bit too steady, even cautious. Another lead vocal from Frantz would go a long way to liven the album and refocus the listener.
Such Jubilee is an album full of blissful moments that emphasize the incredible musical bond between Marlin and Frantz. It's an innate chemistry that's been honed in the studio, strengthened by the road, and refined by time.