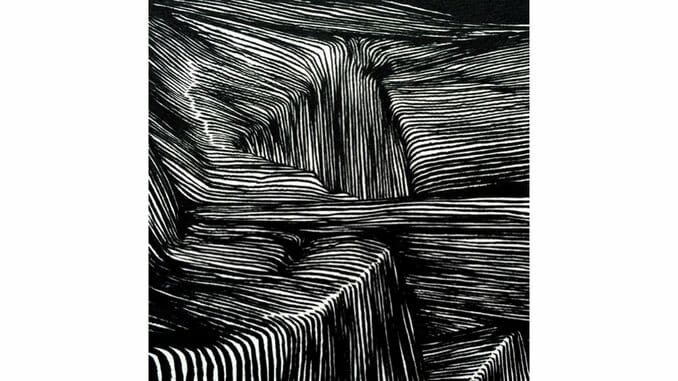 Maritime has at least in some ways been a continuation of the music Davey von Bohlen and Dan Didier made together in The Promise Ring.
Maritime's fifth album comes four years after the band's last, during which time The Promise Ring got back together briefly; it's tempting to look for echoes of that reunion in the tunes that make up Magnetic Bodies/Maps of Bones.
Perhaps Maritime did take a step in the Promise Ring direction, with a bit more complexity and strangeness on Magnetic Bodies/Maps of Bones, but von Bohlen, Didier, Dan Hinz and Justin Klug also have a maturity and confidence that sets Maritime apart from its past.
The catchy, poppier aspects of 2011's Human Hearts arrive later in the record, with the power-pop stunner "When the Bone Moon Dies" closing the album. At the front end, the moody "Nothing's Forgot" hangs von Bohlen's yearning vocals alongside a gorgeously melancholy guitar riff that recalls '80s alternative as much as the late '90s emo.
Other album highlights include the mellow and somber "Roaming Empire," the easygoing "Love You in the Dark" and the first single "Light You Up," which builds from the quiet opening guitar to the impassioned ebullience that characterized emo's best qualities.
The production from Brian Deck captures the band perfectly, allowing for the heightened nuance and shifts in tone that help to define Magnetic Bodies/Maps of Bones. In the end, some echoes of The Promise Ring remain in Maritime's toolkit, but as part of a musical identity that's been evolving on its own for a dozen years, centered on a passionate and skillful songcraft.