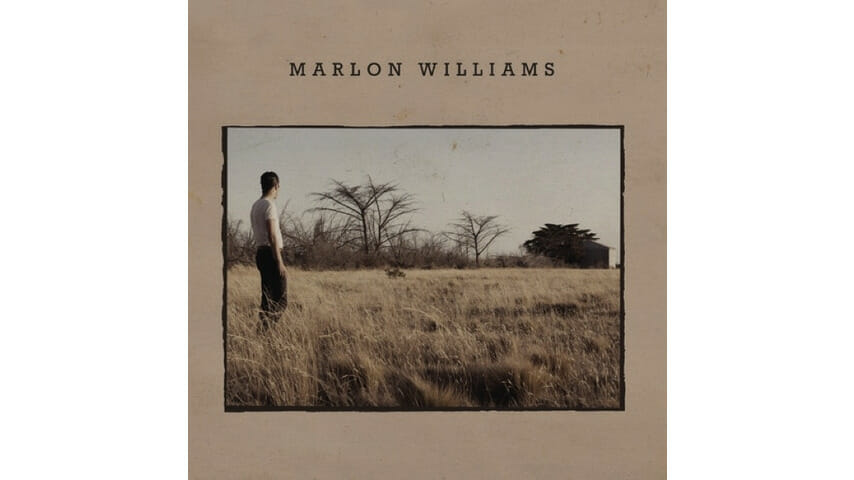 New Zealand's Marlon Williams is a storyteller, a traveler and lyrically wise beyond his 25 years. Impacted by his time in choir, studying classical music and his father's past in a punk band, you could imagine the variety of influences that have transpired through his self-titled debut. Through a mix of country, soul and classic rock, Williams muses through tales of love, loss and isolation on his solo release.
While this year is the first that Williams has released music on his own, he's been exploring the realm of country music for quite a while. Throughout the past nine years, Williams has recorded albums as a duo with Delaney Davidson and as the frontman of The Unfaithful Ways. At such a young age, he's more a veteran to the music industry than one would expect. His songwriting is prolific—he paints songs as characters and remains gender-fluid throughout his nine-song masterpiece. Williams is such a gifted storyteller that there is no telling which tracks are autobiographical and which are fictional.
While the album opens with a banjo-heavy, bluegrass-country tune "Hello Miss Lonesome," Williams' debut enters into alt-country territory throughout the rest of his debut—something that's become quite the trend for modern country-inspired artists like Kacey Musgraves, Shovels & Rope and Jason Isbell. He oscillates through country-folk, soul and gospel throughout the next eight tracks, but somehow creates a cohesive folk-tale.
Throughout Williams' opus, a timeless sense of melancholy persists. As Williams covers Billy Fury's "I'm Lost Without Her" and performs his own "Lonely Side of Her," he reveals a haunting history through echoed tenor vocals. He's managed to parallel the vocals of Paul McCartney and make spooky folk songs sound idyllic. "Strange Things" is the one track that addresses the supernatural outright in its lyrics in addition to possessed, soprano backing vocals, "I hear strange things creeping in at night/I have strange dreams in the bed where Lucy died." However, maybe the most ominous of tracks is "Dark Child," which tells the story of the loss of a son through ghostly vocals and a psych-rock interlude, "Although the news came as no surprise/I always hoped I'd never have to bury a child."
As the record progresses, Williams' affinity for classic rock shines through as he covers "When I Was A Young Girl," mirroring the plucked guitar chords from "House of The Rising Sun." He shows off his best Bob Dylan on "Silent Passage" as he croons his way through the song with a sweet violin and a choir. While the meat of the album is filled with darkness, Williams ends on a hopeful note with "Everybody's Got Something To Say." where the 60s-infused haunting background vocals feel sunnier, and Williams' tone is at peace.
The fact that this record was made in the aughts and not in the 60s is mind-boggling. Williams' voice may as well have time-traveled and spent an extended vacation with classic rock's finest. It's an album that leaves you wanting another nine songs so you can hear the end of the "story." With an upcoming tour alongside Iron & Wine's Sam Beam and Jesca Hoop, it's safe to say Williams will be in good company with some of country-folk's greats, and this won't be the last we'll hear from him.