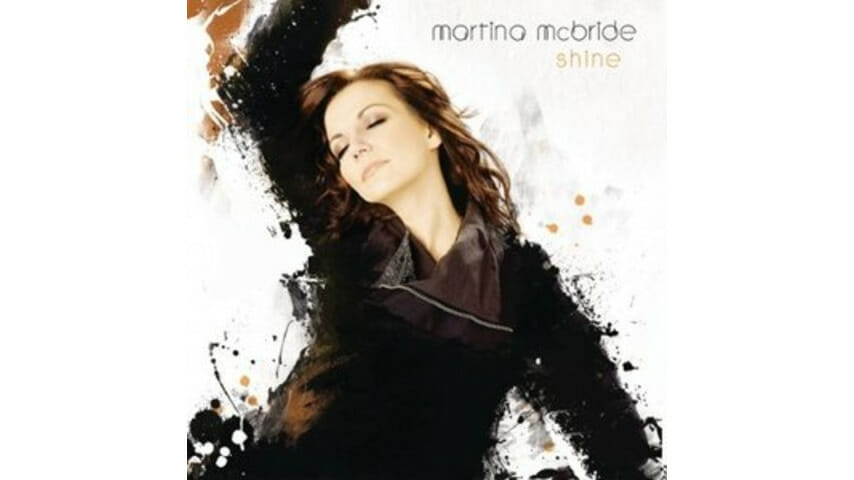 Country star's latest hardly shines
Martina McBride has never been the sort of country artist you'd imagine playing guitar on a rickety front porch. And with

Shine

, she moves even further from country toward something more appropriate for adult-contemporary audiences. The production is predictably overblown, the lone bright spot being the tender, acoustic "I'm Trying." Mostly, the set suffers from lyrics like, "Shine while you have the chance to shine / Laugh even when you want to cry" ("Ride") and "I'll be fine / I will recover / And I will learn to love another" ("Walk Away"), which cast McBride as country music's version of a pop psychologist, offering sugary advice with little emotional depth. For a genre that prides itself on making the details of everyday life relatable and significant, such insipid generality becomes even more glaring.