Massachusetts is known for a handful of things—the Red Sox, the Kennedys, bar fights. What's often overlooked, though, is that Boston was home to the Pixies, that Passion Pit got their start in Cambridge clubs or even that Aerosmith wrote their first song in a cramped apartment in Allston. The small state has become home to a thriving but contained local scene, a community of bands of every genre playing in a handful of clubs and a massive network of basements. Whether you duck into a storm door, stumble into a hootenanny or post up in a tiny bar, there's some serious talent to be found in Massachusetts's underground culture.
1. Mean Creek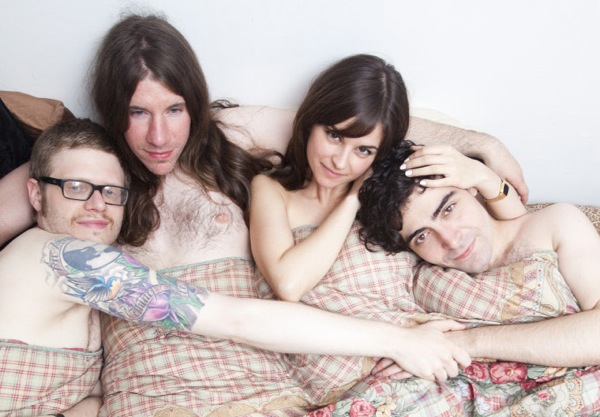 Hometown: Boston
Members: Chris Keene, Aurore Ounjian, Mikey Holland, Erik Wormwood
Current Release: Hemophiliac
Mean Creek has been making its way through Boston circles for a quite some time, garnering awards for best Boston Act, Male Vocalist and Album of the Year from a local alt weekly along the way, introduced by the publication's music editor as "the best indie rock band to come out of Boston since The Pixies." The four-piece mixes harder, feedback-soaked rock with emotional, pop melodies, an alt-country core, and Chris Keene's powerful, Jim James-esqe vocals. Mean Creek already has a cache of gems from its six-year career.
2. Magic Magic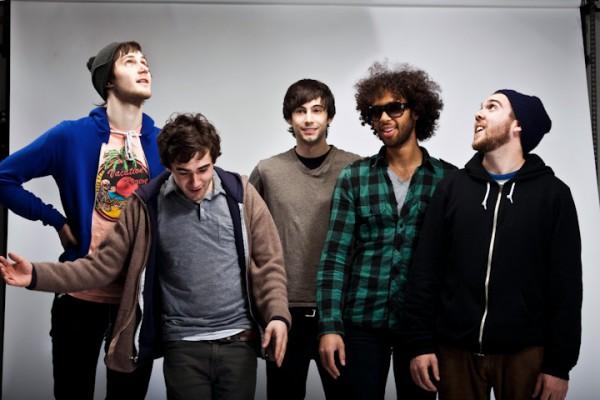 Hometown: Dedham
Members: John Murphy, Mike Hlady, Brendan Hughes, Dylan Gough, Demitri Swan
Current Release: TV Life
Named by the Boston Phoenix as the best band in all of Massachusetts, Magic Magic exemplifies the best of the stoner dream-pop that seems to be taking over the Boston scene. An atmospheric quintet that includes two drummers, Magic Magic creates well-produced, charismatic and understandable tunes that beg for multiple listens.
3. Movers & Shakers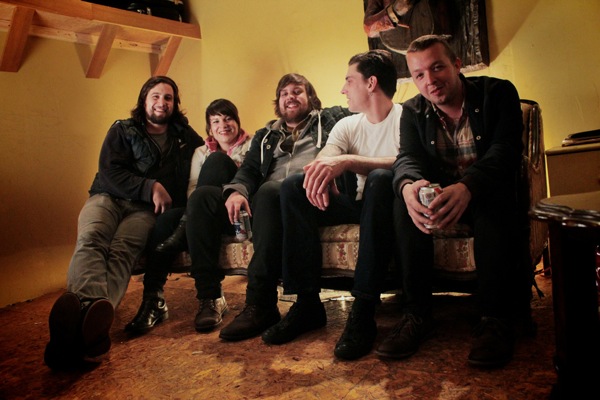 Hometown: Cambridge
Members: Matt Price, Marc Valois, Dan Wallace, Reid Calkin, Amy Griffin
Current Release: National Harvester
Movers & Shakers reflect a variety of the locales they've called home. After forming in 2004, the new band moved from Boston to Austin, soaking up their signature whiskey-soaked Americana style in one of the nation's roots music capitals. After heading back to New England, Movers & Shakers recorded their first full-length, Larrabee, in a converted cabin in rural Maine, giving the album its rough edge. After another LP and a decision to re-locate themselves in eastern Massachusetts, they still create music influenced by the anthem-like rock of their hometown.
4. The Red Heroine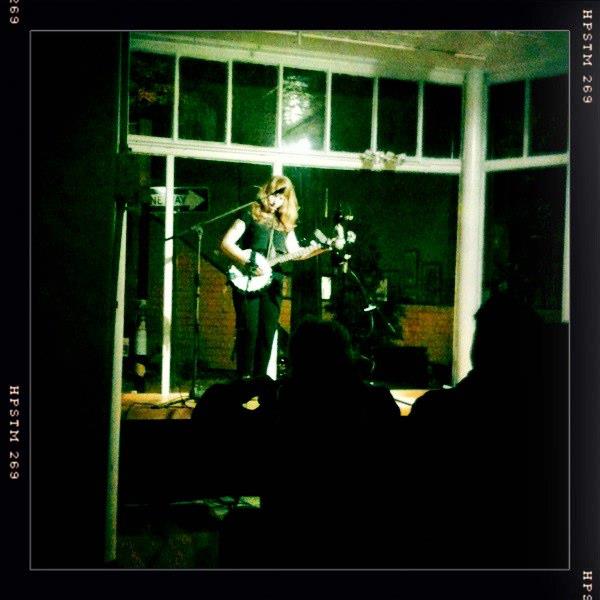 Hometown: Jamaica Plain
Members: Amelia Emmet, Nicholas Ward, Alex Tisdale and Brian Rutledge
Formerly known as Mr. Sister, The Red Heroine is the type of band that frequents hootenannys—small, informal shows typically spontaneously thrown in adventurous music listener's living rooms. With its crooning indie folk, The Red Heroine is the perfect band to see in such a format, full of soft, acoustic instruments overtaken by oft-dueling female vocals.
5. Cuffs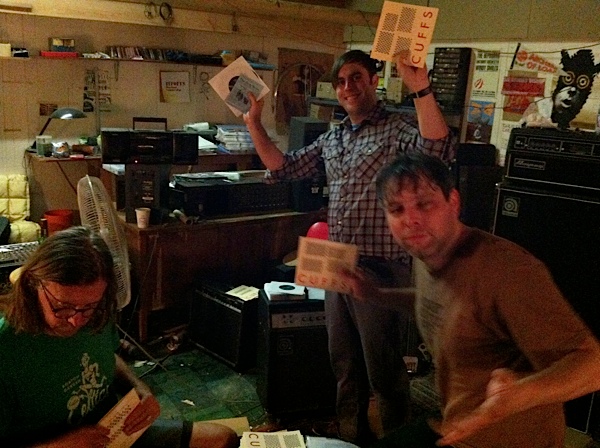 Hometown: Cambridge
Members: Andrew Churchman, Martin Pavlinic, Casey Keenan, Ian Drennan
Current Release: "Private View" 7-inch single
This garage-pop outfit is made up of members of regional bands Pants Yell!, Big Trouble and Reports. There's a love for late-'80s/early-'90s college radio that comes through in songs like "Privelege" and "Private View." Cuffs come highly recommended from Paste's videogames editor Garrett Martin, a former Bostonian who knows a thing or two about music. Only 300 copies of their second screen-printed 7-inches exist (the first 7-inch is sold out), but it was just released last week, so you may still be in luck.
6. Quilt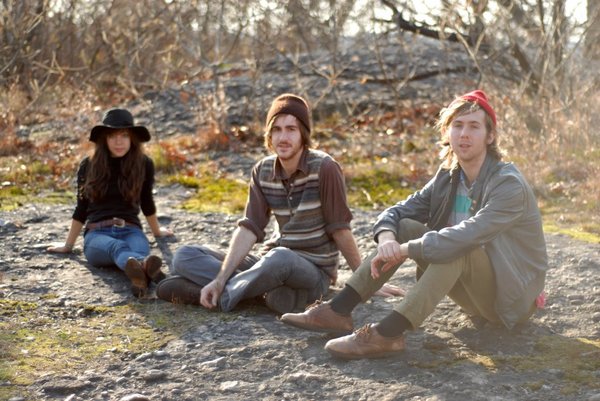 Hometown: Boston
Members: John Andrews, Anna Rochinski, Shane Butler
Current Release: Quilt
Reminiscent of airy '60s bands, Quilt creates three-part harmonies and layered melodies that weave together intricately; it's the auditory equivalent to spinning in circles deep in the woods with each of your best friends. At once poppy and ambient, the Boston three-piece comes together to create haunting, creative psych-folk that tumbles around in your mind long after you've turned off the record.
7. Camden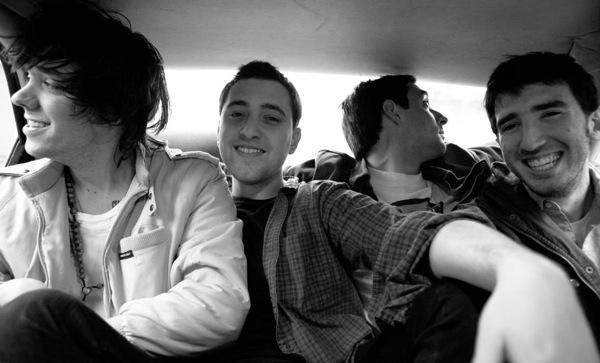 Hometown: Lower Allston
Members: Jason Sibilia, Jim Williamson, Timmy Miles, Jason Bergman
Current Release: Getting Around
Camden lives in the basements of Lower Allston, occasionally venturing out to play a show in the greater Boston area or even a set at SXSW. The four-piece hi-fi indie-pop outfit creates infectious tunes much more polished than most of their house-show-set-mates about twentysomething trivialities such as talking on the telephone and bonding with girls over Mustangs. But throughout their first three EPs, Camden's music remains tinged with the basement dirt from the scene that produced them.
8. The Blackboard Nails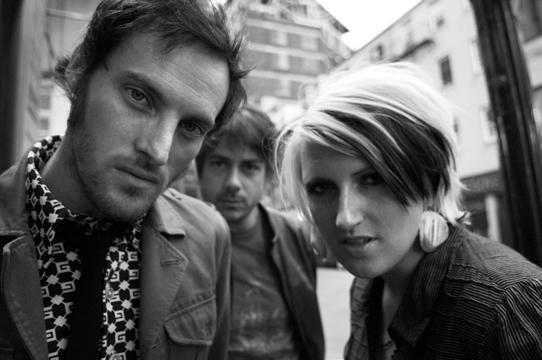 Hometown: Boston
Members: Eric Deneen, Ryan Ennis, Rosie Huntress, Mark McCarthy
Current Release: Kiss Me Like You Mean It
The Blackboard Nails lie somewhere in the gray space between reverb-heavy rock and pop punk. Pairing seriously danceable hooks with ever-so-slightly dirty lyrics, the three-piece creates tunes reminiscent of early Jet, tugging on your heartstrings and conjuring images of a time just barely lost.
9. The New Highway Hymnal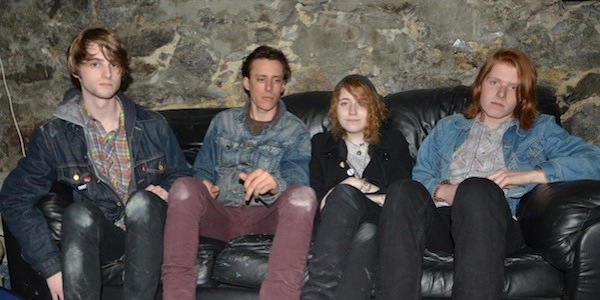 Hometown: Haverhill
Members: Hadden Stemp, Amelia Gormley, Lukas Goudreault, Travis Hagan
Current Release: Blackened Hands
Splitting time between Haverhill and Lowell, The New Highway Hymnal takes the term noise rock to a different level, playing loud, bluesy, reverb-soaked rock that interweaves psychedelic punk with twangy guitars. The quartet has recorded all of their music in drummer Travid Hagen's home, playing on vintage or reissued instruments and recording on reel-to-reel tape, with their music as hauntingly vintage as the media they record on, becoming moreso with each listen.
10. Viva Viva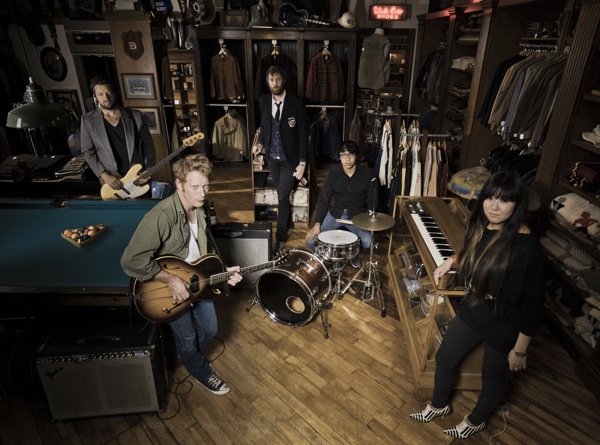 Hometown: Jamaica Plain
Members: Dave Vicini, Chris Warren, Dan Burke, Fumika Tamazaki-Burdett, Dominic Mariano
Current Release: Viva Viva
A short club set is all you need to be hooked on Viva Viva, widely considered the best live band in Boston. These dirty rockers describe their own music as "sexy blackout." Mixing pop rock with gritty blues (a la the Black Keys), Viva Viva play rousing tunes about both hope and disappointment, but always with wit.