Frightened Rabbit, Editors and Minor Victories Form New Supergroup Mastersystem
Listen to their new single "Old Team" below
Photo by Sally Lockey
Music
News
Mastersystem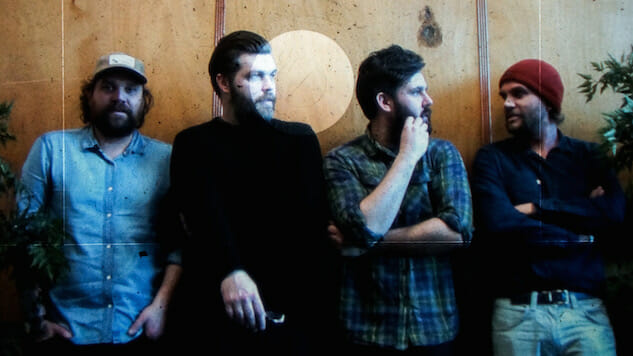 Mastersystem are a new supergroup consisting of Scott Hutchison and Grant Hutchison (Frightened Rabbit), Justin Lockey (Editors) and James Lockey (Minor Victories), and they will release their debut album Dance Music on April 6 via Physical Education Recordings.
The band have also unveiled their new single, "Old Team," after previously releasing two tracks "Notes on a Life Not Quite Lived" and "The Enlightenment." "Old Team" is as stunningly beautiful as it is an unfrenzied cloud of chaos. Hutchison's lead vocals add a warm, welcoming touch while the band's disorienting, grungy guitars add just enough noise to bewilder without coming off as overbearing. The song addresses an underlying but overwhelming sense of dissatisfaction that comes with adulthood and the difficult process of having to right past wrongs.
Dance Music was produced by Justin Lockey and a press release describes it as "a dark, honest, soaring album, exactly what one might expect if Frightened Rabbit, Editors and Minor Victories combined forces." The band's story began several years ago when Frightened Rabbit recruited a couple of filmmakers to follow them on their Scottish tour. The two filmmakers happened to be Justin and James Lockey, and the trip would serve as the spark of a long creative relationship between the two sets of brothers. The idea for the band came about two years ago in Berlin—according to a press release, the conversation was as simple as this:
Justin: So, Yer think, we should I dunno, maybe do something at some point, sometime … yer know, kinda heavy maybe, but still melodic … but a bit fuzzy / heavy?
Scott: Aye.
Grant: Aye.
Justin: Nice one. I'll email you's.
Scott Hutchison said of the appeal of the team-up:
I thought it would be interesting to play around with the themes of restlessness and dissatisfaction on this album, both as a counterpoint to the exuberance of the music and as an obvious reference to the angst and tension I heard in the grunge and fuzz of my teenage years. This is not the angst of a teenager, however. This is the anxiety of a man in his mid-30s, and for a lot of this record I found myself wrestling with the ways in which I am not quite doing life right, in spite of appearing to lead a relatively joyful, playful and artistic existence.
Listen to "Old Team" below and preorder Dance Music here. Check out the album artwork and tracklist further down.
Dance Music Album Artwork: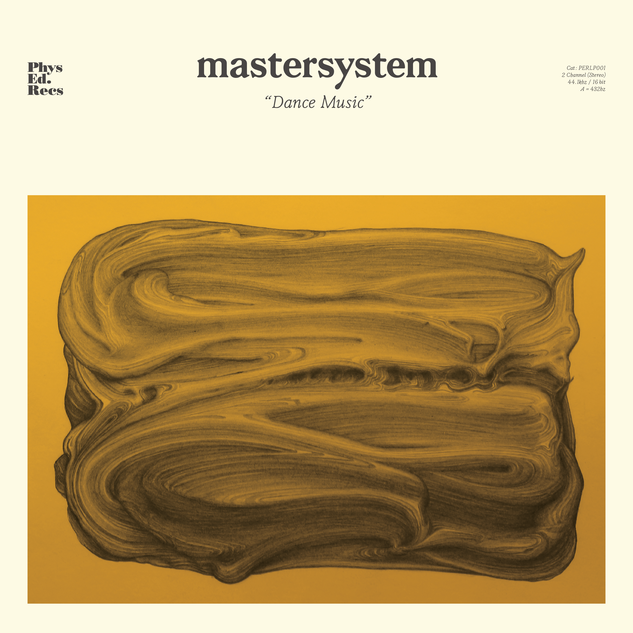 Dance Music Tracklist:
01. Proper Home
02. Notes on a Life Not Quite Lived
03. The Enlightenment
04. Teething
05. Peaks & Troughs & Graves
06. Old Team
07. Must Try Harder
08. A Waste of Daylight
09. Bird is Bored of Flying