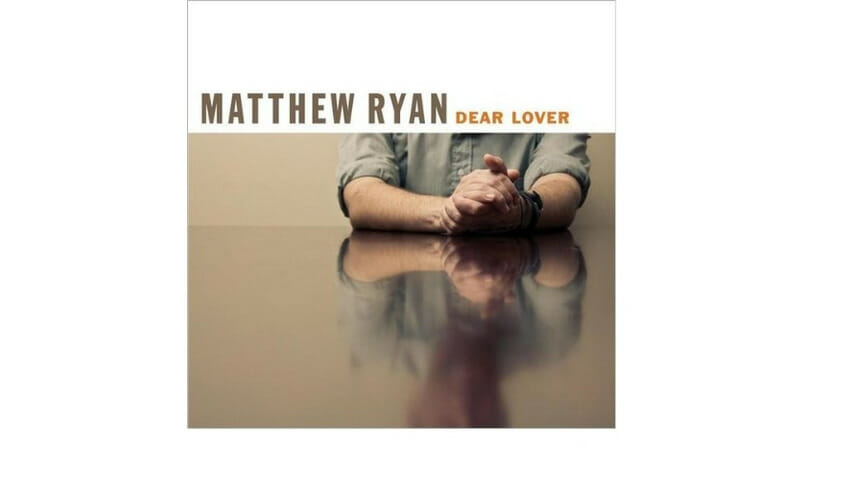 Dear Lover: 7.0/10
Dear Lover Acoustic: 7.9/10
Excellent songwriter strips down
On Matthew Ryan's twelfth record, Dear Lover, released last February through the Coalition of Independent Music Stores, the Nashville singer/songwriter explores a typically personal theme, this time touching on the intimate space between lovers.
"It's a collection dedicated to saying the things between lovers that often go unsaid," Ryan said. Departing somewhat from the aching Americana template of 2008's Matthew Ryan vs. the Silver State, Dear Lover finds Ryan embracing a folktronica sound here, to mixed results. But this month, he released an acoustic version of the album, allowing fans to hear Dear Lover's more alien-sounding tracks in a simpler form.
This was a wise move on his part. Lyrics are Ryan's real strength, and this acoustic album, wrapped in his minimalist guitar playing and David Henry's velvety cello, sounds as personal and lived-in as the relationships it's about. On the other hand, the Postal Service synth boops that pepper the original release often feel tacked-on and unnatural, particularly on opener "City Life," where they obscure the poignant story of a relationship souring as Ryan groans, "I want that feel / Like a plane when it arrives / Where at the gate / Family waits with quiet smiles." The springy "Your Museum" is a notable exception, with the original album version benefiting from gentle mandolin and a fleshed-out string section. Other tracks ("Dear Lover" and "P.S.") complement Ryan's flinty voice with a similarly grainy electric guitar that the staccato cello notes (on "Dear Lover") and stripped-down harmonica (on "P.S.") of the acoustic cuts don't quite parallel.
Neither album is without merit, and either would be a worthwhile addition to collections of the long-standing Ryan fan and newcomer alike. A handful of Dear Lover's tracks really benefit from a fuller sound and experimentation of the original release, but Ryan's singular talent as a songwriter and his pack-a-day vocals find a more affecting medium in the restrained acoustic form of this month's release.