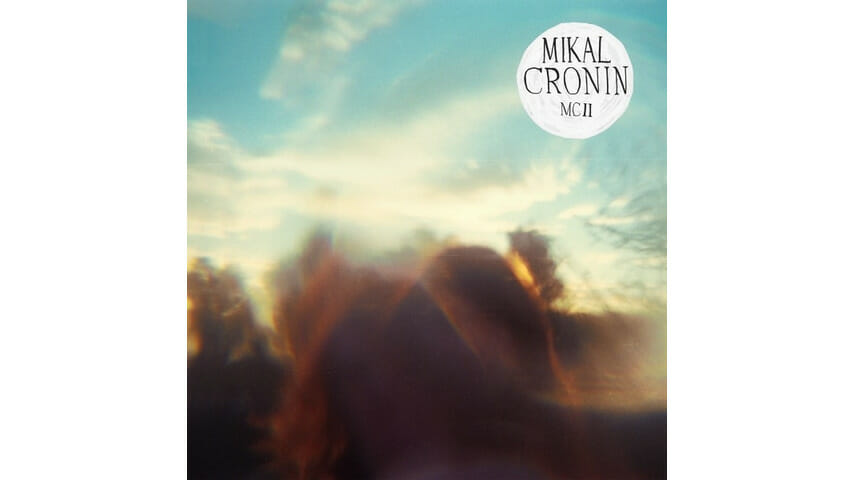 Mikal Cronin is a creature of his environment—sunny, foggy, fickle, evocative. Cronin is the latest export from the San Francisco psychedelic/garage scene that has yielded some of the most intriguing American rock of the past five years (Girls, Thee Oh Sees, Ty Segall, The Fresh & Onlys). Far from formulaic, Cronin's sophomore release, MCII, is a nuanced collage of quintessentially "California" pop songs—or, at the very least, how the rest of the country perceives such songs to look and feel.
Cronin wears many hats over the course of MCII's 10 tracks. On "Peace Of Mind," we meet an acoustic campfire strummer with the same sort of wet-behind-the-ears worldliness of American Beauty-era Bob Weir. On "Change," Cronin becomes a sagging Dickies SoCal skate punk—maximum shred atop an out-of-the-box Guitar Center drone. Cronin is at once doe-eyed and contemplative, poppy and messy, inventive and derivative. He's a seasoned musician who spent time in Ty Segall's touring band, yet he has no qualms about utilizing elementary melodies to the best of their toe-tappery. And the record is better for it.
The album's unabashed highlight, "Am I Wrong," is an updated take on a single Cronin released last year as a split 7-inch with King Khan and the Shrines. It's a mid-tempo rocker, equal parts scuzzy and harmonic. Honky-tonk piano cuts through a wall of guitars, and the chorus is both simple and memorable: "Am I wrong? I don't think so."
To write off MCII as merely another beach-pop record that dips a toe into grunge (or punk, or garage, or metal) is to miss the point. Yes, the May release date might be a Merge Records chess move to ensure that lead single "Shout It Out" is heard in the background of Memorial Day road trips and barbecues. But there remains just the right amount of depth to these summery sounds. Cronin's lyrics, too, contain just the right amount of open-endedness. He asks questions that drift out into the ether and reappear as internal monologues—on a morning jog, during a shower, on a porch swing at twilight. And more often than not, as Cronin surely knows, these questions are more satisfying than their answers.