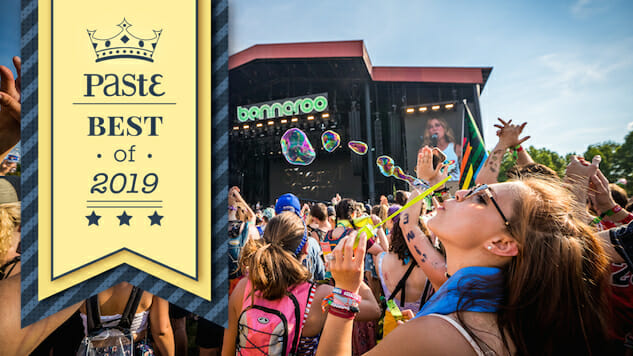 Music festivals can be famously terrible. You sweat, you get a sunburn, you (probably, if you're a woman) get harassed—not exactly a soothing environment in which to take in your favorite artists. But the high probability of suckiness at festivals makes the good ones even better. If you can find a festival where you feel comfortable and safe and can soak up your favorite music, hold onto that place. Keep coming back. Many of our writers and editors were lucky enough to attend festivals all over the country and world this year, and in the process we discovered some diamonds in the rough. More often than not, the festivals that put on emphasis on music discovery and spotlighting new artists brought us the most joy and satisfaction. We also paid special attention to festivals that prioritized gender equality and budget-friendly attractions. However, we also enjoyed a handful of blockbuster festivals like Bonnaroo and Music Midtown. As lineups for 2020 start trickling out, we'll be keeping our eyes peeled for these 14 festivals in particular. See here for our favorite music festivals of 2019, all of which reminded us that watching your favorite band with 10,000 strangers can still be magical. Festivals are listed in alphabetical order.
1. Big Ears Festival
Knoxville, Tenn.
Big Ears Festival is an eclectic haven for established and emerging artists hailing from the most envelope-pushing corners of music. The avant-garde creation of Ashley Capps—who also produces Bonnaroo each year—takes place in late March at assorted venues throughout downtown Knoxville, Tenn. From the grungy walls of the Pilot Light to the stained glass windows of St. John's cathedral, the festival welcomes both emerging and established artists from the worlds of jazz, psychedelic and ambient. On its 10th anniversary this year, the festival boasted big names like Spiritualized and Bela Fleck but offered plenty of opportunities to stumble across fantastic new talent such as the afro-cuban jazz revolutionaries Sons of Kemet and the Japanese math-rock trio Kukangendai. Big Ears also showcased the continued influence of the legendary independent jazz label ECM with performances from The Art Ensemble of Chicago, Bill Frisell, Jack DeJohnette and countless other jazz titans. At the end of four days of esoteric—and sometimes downright bizarre—music, it's apparent Big Ears is way more conceptual in its vision than it is commercial. Attending Big Ears, one has to put themselves in the mindset to have their preconceptions about music repeatedly shattered with each performance. There's no limitations at Big Ears, and the culmination of musical minds aware of this freedom has resulted in something singularly spectacular. —Hayden Goodridge
2. Bonnaroo
Manchester, Tenn.
Bonnaroo 2019 proved to be a return to form for the annual Manchester, Tenn. festival. A couple decades after Phish began booking a handful of their own rural, outdoor concerts, laying the groundwork for festivals like Bonnaroo, the beloved jam band made their third appearance at the farm for three sets spread across the weekend. So not only did 'Roo get back to its jam roots, but it also welcomed huge pop names like Cardi B, Post Malone, Childish Gambino and Odesza. Sprinkled here and there were indie acts big—Courtney Barnett, Beach House, The National—and small—Faye Webster, SOAK and Rubblebucket. Country titans like Kacey Musgraves and Maren Morris played the fest's biggest stages. It was quite the combination for a festival whose puzzling 2018 headliners were Eminem and The Killers, but whatever formula they tested this year, it worked: The festival sold out for the first time since 2013, and in doing so maintained its free-spirited, communal vibes. The farm is still one of the best (or at least, most iconic) places to hear music in the country. —Ellen Johnson & Lizzie Manno
Photo of Brandi Carlile at Bonnaroo via FilmMagic/FilmMagic for Bonnaroo Arts And Music Festival
3. High Water Festival
Charleston, S.C.
High Water isn't just a music festival. It's a celebration of the capital-S South, a region rich in tradition, culture and personality. And the event curated by Charleston's own Shovels & Rope takes special care in assuring all three of those elements are well-represented. Cary Ann Hearst and Michael Trent, the married musical pair behind Shovels & Rope, have hosted the music and food festival for three years now at Riverfront Park in North Charleston, and this year's event not only highlighted some of the best and most exciting acts in roots and rock (Mitski, Jenny Lewis and Shovels & Rope themselves among them), but also artists of a different variety: southern chefs, sommeliers, brewers and bakers. The festival is still in its infancy, but Hearst and Trent, along with lots of help from those aforementioned makers, have already accomplished the ideal balance of music and experiences—no easy feat in festival planning. Throughout the weekend, we sat family-style at the Pass the Peas brunch event on Saturday morning and broke bread with total strangers. We shared Lagunitas brews at The Porch, a little corner of the park stocked with respite-ready rocking chairs. We watched Texas-born headliner Leon Bridges rock the crowd into bliss with his soulful blues. We danced with New Orleans jazz giants Preservation Jazz Hall Band. High Water belongs in Charleston, one of the best destinations in the South for food, drinks and friendly folks. —Ellen Johnson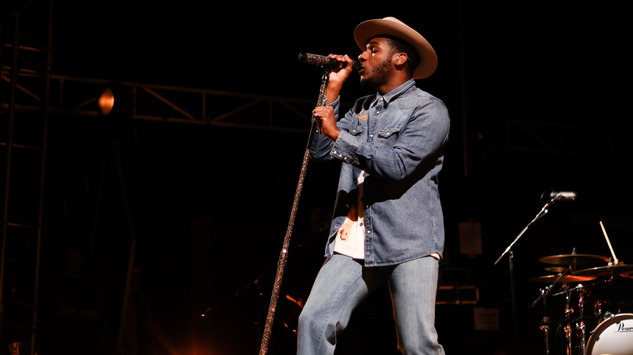 Photo of Leon Bridges at High Water by Andrew Fleet
4. Iceland Airwaves
Reykjavík, Iceland
Major music festivals often feel like a practice in fakeness. There's a delusion of having a life-altering night with friends, all while sporting the hottest trends of the season, washing down fruity cocktails and posing for unconscionably smiley group photos. In reality, music festivals usually entail some combination of the following unfortunate events: babysitting your friend who decided to get way too high, dodging giveaways of corporate-branded tchotchkes that you definitely don't want to carry around, zigzagging through labyrinths of crowds, trying to get drunk without spending a small fortune, squatting over a porta potty in the dark and choosing from musical offerings that are virtually the same from year to year and across festivals. Iceland Airwaves doesn't try to sell you on this insane fantasy of frolicking and manufactured bliss. It offers something much better: a progressive festival experience in a picturesque, one-of-a-kind city with a lineup so mindfully curated that you'll leave with everything you wanted and more. Airwaves has been held in Reykjavík since 1999, and it adopts the South By Southwest model where shows take place across the city's venues, all within walking distance from each other. The 2019 lineup consisted of half Icelandic and half international artists, plus a 50/50 gender split, and the result was a group of diverse performers who were either long-established names, rising stars or well-kept secrets. —Lizzie Manno
5. Montréal Jazz Festival
Montréal, Canada
I'm hard-pressed to think of a more inclusive festival than Montréal Jazz. The Downtown Montréal setting is a welcome place for jazz heads, rock fans, families, young people, the elderly and people from all socioeconomic backgrounds. Montréal Jazz is what happens when local governments and festival organizers show a true commitment to celebrating the arts and make inclusivity a priority. Not only did 2019's rendition host acts throughout downtown Montréal's gorgeous venue landscape like budding modern jazz trumpeter Christian Scott aTunde Adjuah, indie titan Courtney Barnett and the legendary Peter Frampton, but also a sweeping slate of free programming featuring dozens of diverse acts large and small throughout the fest's multiple outdoor stages. Kudos to the introduction of the Verdun stage/village about 20 minutes from downtown, which effectively expanded the world's largest jazz festival's footprint. —Adrian Spinelli
6. Music Midtown
Atlanta, Ga.
Major music festivals may have become a wash of major label uniformity and corporate branded tents, but that doesn't necessarily suck all the enjoyment out of them. Atlanta's Music Midtown—which began in 1994 and has been held in Piedmont Park since 2011—was predictable to say the least, but it delivered some knockout performances from some of music's biggest superstars (and some underwhelming sets from artists who've passed their sell-by dates). Any big festival would be out of their minds to not try and book Billie Eilish—undeniably the artist that ruled 2019—and the 17-year-old proved to be an energetic performer, drawing the biggest crowd of the two-day event. Other highlights included Lizzo's motivational pop-rap transcendence, Kali Uchis' sultry, late-night R&B and Travis Scott's moshpit-starting Astroworld cuts. The festival grounds were littered with overpriced hard seltzer, vape pens, fanny packs and teens straight out of an Urban Outfitters catalog, and thanks to Eilish's glaring merchandise, Sunday's crowd was decked out in far more neon than the previous day. Music Midtown doesn't offer anything different in the crowded North American music festival space, going along with the mounting desire to cater to the lucrative 16-18-year-old demographic. However, each of Music Midtown's four stages had a performance worth talking about on both days. —Lizzie Manno & Annie Black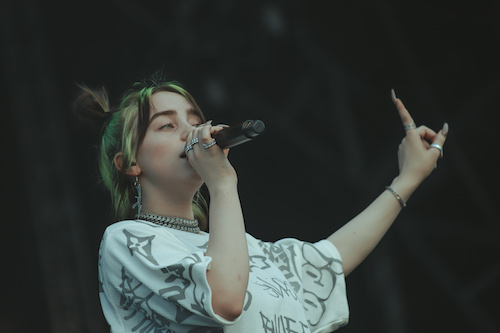 Photo of Billie Eilish at Music Midtown by Lindsay Thomaston
7. Newport Folk Festival
Newport, R.I.
The Highwomen—the Nashville supergroup of Maren Morris, Brandi Carlile, Amanda Shires and Natalie Hemby—gave their first-ever public performance at this year's Newport Folk Festival. That was appropriate, for this three-day event, held the final weekend in July each year—is famous for bringing putting together performers who don't usually play together. In fact, the Highwomen were joined by Sheryl Crow, Yola and Jason Isbell for this debut show—and several of the Highwomen joined Crow for her set later. The Allman Brothers' Warren Haynes and the Heartbreakers' Benmont Tench were also wondering around Rhode Island's Fort Adams State Park, popping in on various stages. If the on-stage surprises weren't enough, the site—a 19th century fort surrounded on three sides by the sailboat-dotted Narragansett Bay—make this a festival like no other. —Geoffrey Himes
8. Osheaga Festival
Montréal, Canada
For American music fans who are unfamiliar, Osheaga has been a hidden gem for over a decade. The annual, three-day Montréal event has been around since 2006, and it's one of the city's (and Canada's) premier music festivals, alongside Montréal Jazz Festival and POP Montréal. This year's Osheaga lineup was a musical microcosm of 2019. Pop, hip-hop, Latin and EDM music reigned supreme, as they have in every other corner of the music world. Lineups across North America have finally caught up with what mainstream listeners want, but fans who loved the traditionally indie rock-centric leanings of Osheaga probably didn't leave satisfied, unless they were also interested in adult contemporary acts like The Lumineers, City and Colour, Hozier or Kodaline. Osheaga organizers booked artists who the 18-25 demographic are obsessively streaming and making memes about, but they also tried to preserve the festivals roots. —Lizzie Manno
9. Outside Lands
San Francisco, Calif.
Where Outside Lands thrives is in the formula that has made it the most significant music festival on the West Coast aside from Coachella. Golden Gate Park is an idyllic canvas for OSL with winding paths, thoroughfares and themed enclaves that make traversing the festival just as much of a thrill as the acts. 2019 had the classic OSL legacy act in Paul Simon who masterfully closed out Sunday with a little help from Bob Weir, a well-placed sunny afternoon set from Kacey Musgraves, a pop-up appearance from Wyclef Jean, local standouts in rapper P-Lo and the constantly evolving Toro Y Moi, plus a show-stealing performance from Cupcakke, who totally dominated the smaller Panhandle Stage. Heck, OSL 2019 even had a sprawling off-shoot area dedicated to cannabis called "Grasslands" where you could purchase and consume everything from joints to edibles. Even deep within the GG Park confines, OSL still feels like a microcosm of San Francisco, and organizers have gotten better at driving home this experience in each of the festival's 11 years. —Adrian Spinelli
10. Pickathon
Happy Valley, Ore.
A few songs into her set on Pickathon's funky Treeline Stage, Aussie singer/songwriter Julia Jacklin confessed, "I've been feeling a bit homesick." That's to be expected. Touring artists (especially those, like Jacklin, who travel internationally) leave their homes and families for months and months or more, so it's only natural to feel a little blue when you're weeks into a lengthy U.S. tour, fresh off the bus or van and prepared to hop right back on in 12 hours or less, gazing out into a crowd of happy families, couples and—in this case—kids. But Pickathon won't stand for an artist's unhappiness. Jacklin went on to say how thankful she was for the Portland festival's kindness and hospitality, that she felt a little less homesick on the Pendarvis Family Farm in Happy Valley, Ore., 17 miles outside the big city. A few songs later, an exhausted Jacklin forgot the words to her track "Don't Let The Kids Win," at which time a few fans happily supplied the missing verses, and the set resumed. Country/folk singer and fellow Pickathon player Courtney Marie Andrews later joined in for a tune, which resulted in a kind of fortified Aussie-rock-meets-Arizona-Americana throwdown. And a few folks to my left, Portland singer/songwriter Haley Heynderickx was discreetly bobbing along as Jacklin powered through the most emotional cuts from her latest album Crushing. But don't go thinking that harmony was exclusive to Jacklin's first set of the weekend: Pickathon is drenched in goodwill. Everyone, from the security guards to the vendors to the DJs who spin vinyl between sets, is kind. The stereotypical shadiness you might associate with big summer festivals—unwelcome attention from sleazy dudes, drunk college kids, overpriced food and drink—is nonexistent. —Ellen Johnson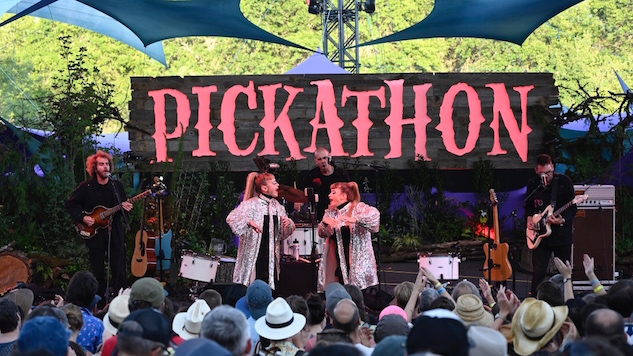 Photo of Lucius at Pickathon by Heather Binns
11. Shaky Knees
Atlanta, Ga.
Another Shaky Knees has came and went this year, and the weekend left us feeling a little sleepy, slightly dehydrated and completely content after 72 hours of live music at Atlanta's Central Park. One of the best rock festivals in the country, Shaky Knees consistently brings in noteworthy big names and up-and-comers alike, and the 2019 lineup, one of the year's best, was no exception. We got there early to catch folks like Julia Jacklin and Lucy Dacus, and headliners Tame Impala, Beck and Cage the Elephant capped off each night with stellar, career-honoring concerts. It was a weekend full of meaningful moments, the best of which we've included in our recap. 2020's lineup has us feeling just as excited as were last year. —Paste Music Staff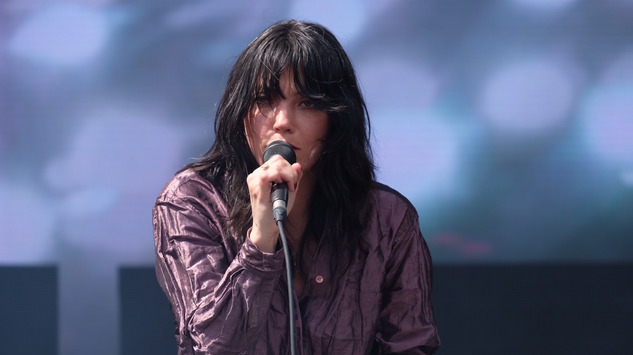 Photo of Sharon Van Etten at Shaky Knees by Kevin Brown
12. South By Southwest
Austin, Texas
Another March, another 2,000 or so bands descending on Austin, Texas, hoping to find a new record deal, a booking agent or just some new fans. Along with assistant music editors Ellen Johnson, Lizzie Manno and writers Adrian Spinelli and Steven Edelstone, I spent the week trying to catch as many of those acts as I could. This was my 15th trip to SXSW but it was the first time here for Ellen, Lizzie and Steven, and it was fun to experience it with them, watching them run around from venue to venue, listening to them excitedly share new discoveries and just, well, trying to keep up. We collectively caught hundreds of acts, while our audio/video team of Brad Wagner and Bob Mallory recorded 26 sessions in our backyard studio. Here, in alphabetical order, are our 20 favorites from the week. —Josh Jackson
13. Treefort
Boise, Idaho
"Treefort is for everyone." That's the tagline supporting the Treefort Music Fest, which in March took over downtown Boise, Idaho for its eighth consecutive year. That phrase may sound like PR schmaltz, but it really is the creed by which every Treefort-er lives. The positive-vibes-only music and arts event welcomes everyone—from artists from as far as Japan to Treefort veterans and Boise natives Built to Spill to a Paste writer from all the way in Atlanta, Ga.—with open arms and ensures amiability throughout the long weekend: Tall people gladly stepped aside so short people could see in the crowded venues; parents plopped earmuffs on their kids' heads and toted them to the main stage; every volunteer, bartender and even dog seemed to wear a grin. There's no space or tolerance for foul moods at Treefort, where the music is good and the people are great. The festival is modeled after South By Southwest, in which artists play short sets at venues spread throughout the city. We saw bands play everywhere from basement bars and coffee shops to the local El Korah Shrine community center and Boise Contemporary Theater. Below, we've compiled 10 of our favorite acts—some new and some already familiar—who put on great shows at Treefort. With more than 400 bands showcasing at the festival, there's no way we could highlight them all—but we also loved Whitney Ballen, Super Sparkle, Be Forest, Rituals of Mine and Mike Krol. Whether or not you made it out to Boise this year, give these artists a listen, and start researching plane tickets for March 2020. —Ellen Johnson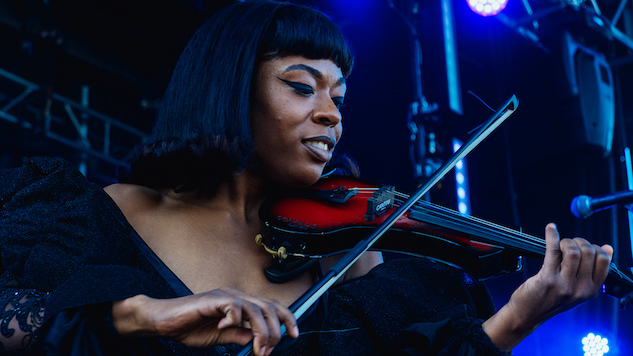 Photo of Sudan Archives at Treefort by Elise Malterre
14. Willie Nelson's Luck Reunion
Spicewood, Texas
Willie Nelson's ranch is a little bit like Disney World, except with less cotton candy and a lot more marijuana—but just as many attractions. At this year's Luck Reunion, which happened, as it does annually, smack in the middle of South By Southwest week on Thursday, March 14, cowboys and country fans converged at Nelson's sprawling property outside Austin in Spicewood, Texas for a day of music, food and merrymaking. The one-day music festival, which was sponsored by Southwest, showcased acts from across the rock, country and Americana spheres including Nathaniel Rateliff, The Marcus King Band, Mountain Man and Austin's own Shakey Graves. Far removed from the chaos of downtown Austin, Luck Reunion was the gloriously laid-back respite attended by leather-clad roadies and Nashville sceners I didn't know I needed. The night wound down with a career-honoring performance from Willie Nelson himself. Arguably the best performance of the day, however, was from another national treasure: the one and only Mavis Staples. Staples is pure and good and we need her as much now as we did in the 1960s. She preaches love without sounding preachy, and that night at Luck, she delivered a sermon I'll not soon forget. Be still my beating heart. —Ellen Johnson