I spent most of December editing "Best Of" lists at PasteMagazine.com, and while most of those lists were deeply rooted in my opinion, they were a fusion of tastes of various writers and editors who contribute to the website. So here my own thoughts on my favorite albums of 2010…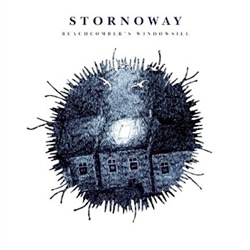 10. Stornoway – Beachcomber's Windowsill
With bouncy bass lines and bright vocals, British chamber-pop quartet Stornoway is the first band in a while to recall all the best qualities of '90s 120 Minutes darlings The Ocean Blue. The 11 tracks, while not always overflowing with joy, convey a sort of contentment that you'd expect from four friends enjoying this new chapter of life that involves playing music for a living. Employing cello, horns, organ and banjo, songs like "Zorbing" and "I Saw You Blink" have been getting heavy airplay on my iPod.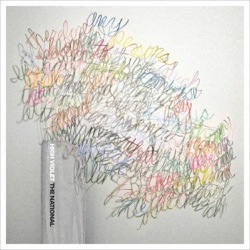 9. The National – High Violet
There's something about the restrained energy of The National that never wears on the listener. It's slow music that always seems right on the verge of exploding, so that its rare moments of bombast snap forward like a rubber band. The band's latest album High Violet offers plenty of those moments, but none more cathartic than "Bloodbuzz Ohio," when Matt Berninger's oddly timed vocals make it impossible not to sing along.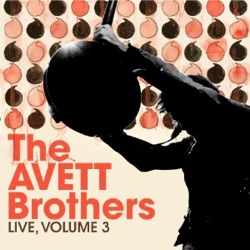 8. The Avett Brothers – Live Vol. 3
I'm usually not much for live albums, but The Avett Brothers have long been one of the most energetic and entertaining live acts in the U.S., and Live Vol. 3 catches the brothers on their native soil of North Carolina. The love between the band and audience is ever-present throughout the 15-song set, which almost seems to have been curated to highlight themes of grace and forgiveness. In "When I Drink," Seth Avett sings, "Just do your best / It's the only way to keep that last bit of sanity / Maybe I don't have to be good but I can try to be / At least a little better than I've been so far." But it's "The Ballad of Love and Hate" that's completely transformed by Seth Avett, false start and all.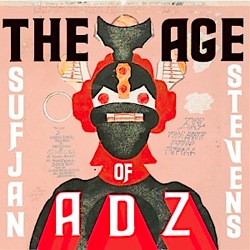 7. Sufjan Stevens – The Age of Adz
After Illinois made Sufjan Stevens something of a household name in 2005, he seemed to flee from the spotlight, willfully sabotaging the momentum built with a trio of records, Michigan, Seven Swans and Illinois that were tied together by an orchestral-folk style—a sound that only occasionally peeks through on the much noisier Age of Adz. But looking back further, those three album represent an unusual consistency in a career marked with experimentation, progression and, well, noise. In that light, The Age of Adz and the EP that preceded, All Delighted People, aren't so much a departure as an amalgamation of all that's come before—the chamber elements, the synthetic dissonance and the heart-rending lyrics. It's as carefully orchestrated as The BQE, employing a series of movements and a vast array of instrumentation within even some of the shortest songs. Instead of straightforward vignettes tackling the human condition, the lyrics are more jumbled enigmatic pleas. While The Age of Adz has no single song that stirs me like the short stories of "Casimir Pulaski Day" and "The Predatory Wasp of the Palisades," its music is as equally layered and its poetry is often more complex. It's what you hope for from your favorite artists in your best moments—evolution, a little difficulty and, especially, something new.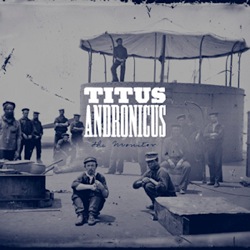 6. Titus Andronicus – The Monitor
If rock 'n' roll needs rescuing about once a year, the 2010 savior is Titus Andronicus. Finding inspiration somewhere between Bruce Springsteen and The Clash, the New Jersey five-piece has organized these 10 songs loosely around a Civil War naval battle—but you don't have to pay that close attention to just nod your head along and enjoy.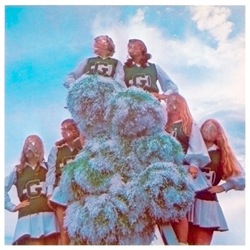 5. Sleigh Bells – Treats
The guitars on Treats are so harsh and crunchy that they're hardly recognizable as guitars. But Alexis Krauss' carefree vocals and catchy melodies offer plenty of sweet to go with the spicy. It's a contrast that works—instead of another noise-rock band, the duo seems to have created noise-pop. Treats is the album I've always wanted M.I.A. to make.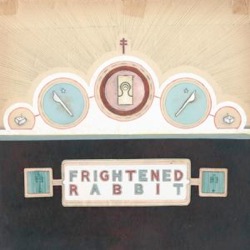 4. Frightened Rabbit – The Winter of Mixed Drinks
Scotland's Frightened Rabbit followed up its unforgettable debut The Midnight Organ Fight with this even more ambitious sophomore album. The first three songs—"Things," "Swim Until You Can't See Land" and "The Loneliness & The Scream"—just need a poignant coming-of-age movie to soundtrack.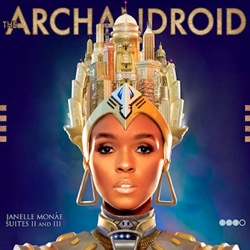 3. Janelle Monáe – The ArchAndroid
The ArchAndroid's best song "Tightrope" opens with crackles from a record player as Janelle Monáe unleashes old-school James Brown funk on a futuristic concept album about a time-traveling android savior of humanity. It's safe to say there's never been anyone else quite like her. With guests that include Big Boi and Of Montreal and a guitarist who plays like Prince, she straddles musical worlds, enjoying every new path she blazes.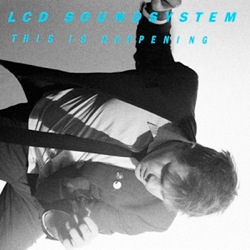 2. LCD Soundsystem – This Is Happening
Dance music hasn't traditionally been the domain of the best wordsmiths, but James Murphy turns a phrase as well as just about any current troubadour with a beat-up acoustic guitar. His witty, cynical observations cut through the pulsing keyboards like Jonathan Swift armed with a laser gun. It took me seeing the band live to fall fully in love with this record, but after sweating with 2,000 other devotees, I fell hard.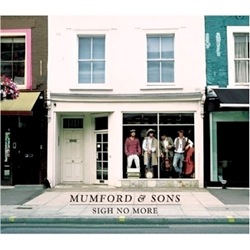 1. Mumford & Sons – Sigh No More
Marcus Mumford's lyrics wrestle with grace and, more specifically, his overwhelming need for it. His quartet uses mostly acoustic instruments and four-part harmonies to build swells worthy of Arcade Fire. The combination of music and lyrics is beauty striving for goodness and truth, and these British lads have pulled that off without sounding the least bit trite or cheesy. It's a joyful debut and the one record I can't stop playing this year.