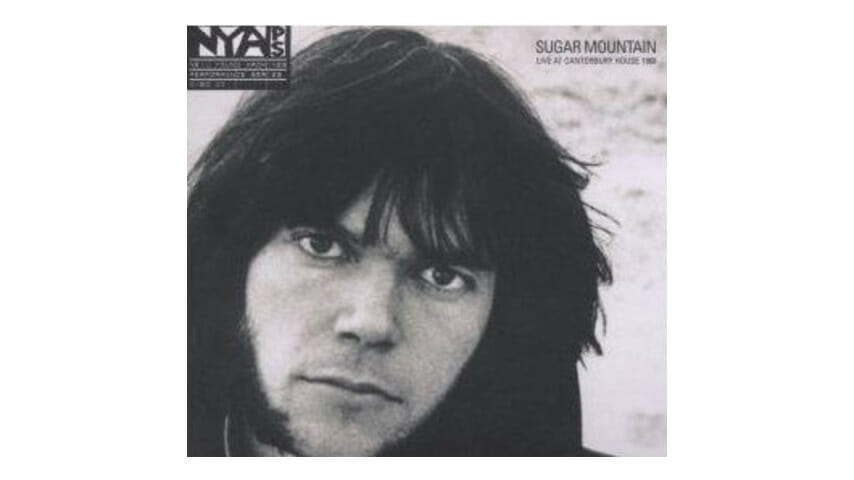 Maybe it's time to rewrite the Neil Young history books
The young Neil Young-the earnest, folk-oriented singer-songwriter of the late 1960s/early 1970s-has come to be viewed as an almost-outsider artist with his strangely ethereal, wavering high-tenor voice interpreting songs preternaturally melancholy about such subjects as getting old, being alone and needing love. He seemed a young man out of time-which may be one reason he chose to invest so much equal time in being a more familiar electric rocker.
But Sugar Mountain: Live at Canterbury House 1968-a solo gig at an Ann Arbor folk club, occurring after Buffalo Springfield's break-up but before the release of his first album-offers a different interpretation: Young the raconteur: a relaxed, funny and engaging stage presence capable of witty, personal monologues worthy of a talk-show host or observational stand-up comedian. Mr. Entertainment.
For instance, his tale about getting fired from a bookstore for being high on diet pills is hilarious. And his story about using the first residuals (royalties) from his Buffalo Springfield album sales to buy an old Bentley-currently in the repair shop-is also funny, told with dead-on comic timing. And there are more.
The songs, by the way, are beautiful. He does mysterious Springfield compositions ("Broken Arrow," "Nowadays Clancy Can't Even Sing"), and provocative newer tunes ("The Old Laughing Lady," "The Loner"). The version here of "Sugar Mountain," his enduring lost-adolescence lament written before Springfield, has been previously released as a B-side and on the Decade box set. But hearing it in this context adds to its impact.
Live at Canterbury House, the latest in a series of live recordings from his archives, is pretty simple-left track is voice, right track acoustic guitar. Simplicity, as is evident here, serves him quite well.