Gal Pal Announce New Album, Share Lead Single "Angel in the Flesh"
The Los Angeles trio's first album in six years, This and Other Gestures, arrives on June 2
Photo by Ry Essi
Music
News
New Albums
Things haven't been too quiet for Gal Pal, the LA-based gothic shoegaze trio, since their debut record Girlish in 2017. Sprinkled into their catalog over the years have been singles and a terrific EP called Unrest/Unfeeling. Emelia Austin, Shayna Hahn and Nico Romero craft exciting rock records drenched in distortion, hypnotic guitars and lots of love and they've been doing it for so long now that the future has never been more compelling for them. Lead single "Angel in the Flesh" is a stunning, textured, guitar-forward cut that showcases just how far the band has come since their days recording Girlish while they were all still in college together.
This and Other Gestures is the band's attempt at reckoning with their mid-twenties, told through tender and empathetic stories of loss, gender dysphoria and being a young adult in a world that looks a lot different than the one Girlish was released in. The 14 tracks were written and experimented with by Austin, Hahn and Romero in isolation and then recorded in an explosive communion together. This and Other Gestures sings a lot about grief and frustration. However, it's a moment of celebration, too, for what's changed and what remains ahead. Gal Pal are one of the most exciting bands to watch in 2023, and "Angel in the Flesh" cements their potential.
"I grew up listening to a lot of pop punk and emo bands. I was a big fan of labels like Fueled By Ramen and Decaydance as a kid. I think this song definitely comes from that background a bit. It's easy for me to want to sing about crushes and longing because it's a fun feeling to indulge in and romanticize, even when it hurts," Romero says about "Angel in the Flesh."
"These songs are about us processing change. Is it good, is it bad? We're grieving, we're celebrating," Austin notes about This and Other Gestures.
Listen to "Angel in the Flesh" and check out the album artwork and tracklist for This and Other Gestures below.
This and Other Gestures album artwork: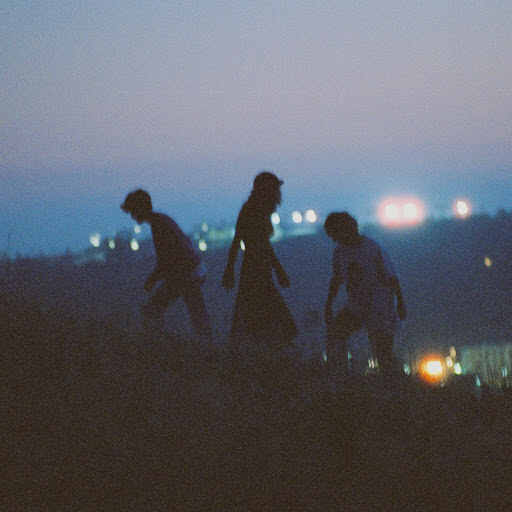 This and Other Gestures Tracklist:
Say No
Varsity Star
Pleasures
Crave
Design
Mirror
Takes Time
Think About Your Crush
Angel in the Flesh
Pure
Always There
King Mama
And The Sun Was Still Hot
This and Other Gestures