Noname Urges Followers to Donate to Restore Nina Simone's Childhood Home
Photos by Nicholas Hunt/Getty, Getty Images
Music
News
Noname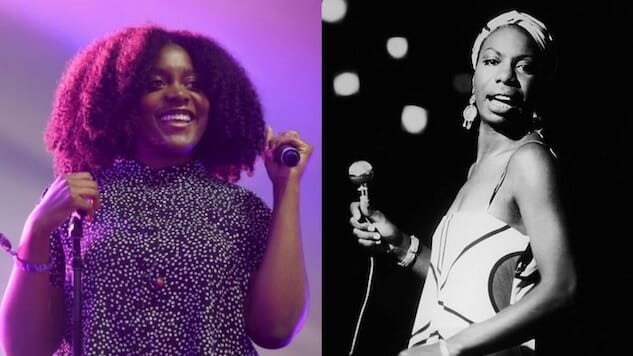 Legendary jazz singer Nina Simone found her love of gospel music in a small house in Tyron, North Carolina. Renowned as a civil rights icon, Simone also paved the way for women of color in the music industry and beyond.
Contemporary rapper, poet and record producer Noname was inspired by Simone's artistry and activism, and is now giving something back to her musical hero. She posted a link to her Twitter account Monday urging fans to donate to help preserve Simone's childhood home.
A campaign is being funded to restore the abandoned home by the National Trust for Historic Preservation through its African American Cultural Heritage Action Fund. Four New York City-based artists purchased and saved the home from being demolished in 2017.
Simone developed her vocal and piano skills within the small house before attending Julliard in 1950, inspiring the likes of Dr. Martin Luther King, Jr. and Malcolm X, and later being nominated for 15 Grammy awards, among other accolades. She was inducted into the Rock and Roll Hall of Fame last year.
Noname joins thousands of other artists who have donated, believing the house to be a landmark for music and social justice history. As of this writing, $2,900 has been donated to the campaign with a flexible $25,000 goal.
Find Noname's compelling tweets below, plus a video promoting the campaign. You can support the campaign here.
READ FULL THREAD https://t.co/65pP25g3gV

— Noname (@noname) July 1, 2019