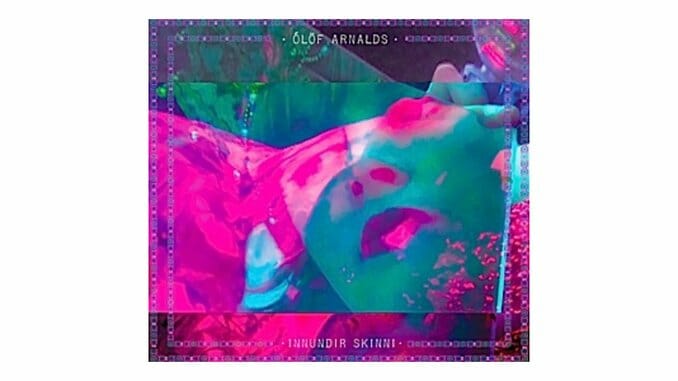 Iceland's Next Top Musicians
Olöf Arnalds and Olafur Arnalds are not the same person. Sure, they share some blood as first cousins, they are both making waves in the contemporary music scene of their Icelandic homeland and they are both releasing sophomore albums. Their names are similar enough to inspire confusion in any conversation, but their music speaks individually: the plodding instrumental chamber music of Olafur's newest effort and the lilting, songbird folk of Olof's each offer something different.
Olafur's sophomore release, …And They Have Escaped The Weight Of Darkness is an exercise in instrumental neo-classical, full of swelling stringed instruments. The album was written on the road during a tour with Sigur Rós, a product of the ups and downs of travel and music-making. "Gleypa okkur," scored half in Munich and half in Braunschweig, Germany, features an opening characterized by a pattering noise reminiscent of rain followed by thumping drumbeats. "Tunglið" is even more emotionally intense; a light piano melody builds to a shattering crescendo as it slowly adds one instrument on top of another. Together, the album blends seamlessly into a long musical narrative that speaks of redemption without saying a word.
But Olafur's heavy-handed style is nothing like that of his cousin, whose lilting voice couples with plucked strings.
Olöf's Innundir Skinni follows the almost universally adored Við og Við. While the first release was written and sung entirely in Icelandic, Olöf approaches the second with a mix of English lyrics. Innundir Skinni goes to otherworldly places with its dreamy melodies, from the rolling opener "Vinur Munn," which projects a flowing sense of movement and lyrical simplicity, to the plucky closer "Allti Guddi." The album's titular track, which translates to "Within Skin," is a reference to pregnancy, but it's also a manifesto of the album's purpose as an arbiter of overwhelming feeling bound up in a neatly-tied package of folk tunes—the emotional intensity lying under the surface rather than on the sleeve.