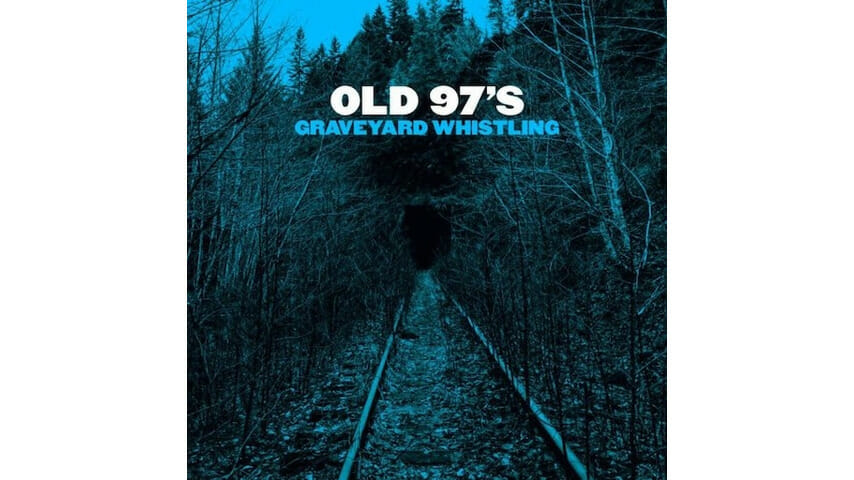 As the Old 97's get deeper into their career, the question could be asked: Where does the band go from here? Do they try and shake up the magic formula? Or do they carry on in the tradition of meat-and-potatoes bands like AC/DC, where you know exactly what you're getting, and love them all the more for it.
Since forming in Dallas, Texas back in 1993, the Old 97's have managed to find new ways to fiddle with the country-punk-pop they perfected on classic records like Wreck Your Life and Too Far To Care. They dabbled in British pop on 1999's Fight Songs and 2001's Satellite Rides. Drag It Up was a more stripped-down and somber affair. And 2014's Most Messed Up was the most unhinged, punk rock record the band had ever made, perfectly capturing the group's sweaty live performances. It was the record's unruly energy that really made you wonder which direction the Old 97's might go next.
The answer comes with the band's 11th studio offering, Graveyard Whistling, an album that lounges in the Old 97's' comfort zone. "Good With God"—the album's icy first single—showed promise, with formidable country artist Brandi Carlile taking a turn on vocals and playing the part of the titular character. It's as sturdy of an outlaw country song the band has done, and Carlile's vocals truly are all-powerful. Pedal steel on "All Who Wander" and "She Hates Everybody" warms things up, and brings the band back to their straight country roots. Graveyard might actually be the most country Old 97's record in years, while maintaining the sticky sweet melodies the band has always nailed.
That said, the songs overall aren't quite as memorable as some of the gems buried within the band's deep catalog. "Those Were the Days" and "Bad Luck Charm" cover familiar stylistic and lyrical ground. Vocalist and songwriter Rhett Miller still sings about love, God, boozing and pill-popping through the lenses of weary characters, but occasionally to the point of leaning too heavily on familiar tropes ("I Don't Wanna Die In This Town" could be sister to "Won't Be Home" and "Ray Charles").
As a whole Graveyard Whistling is another rowdy batch of country tunes, with plenty of Miller's clever turns of phrase. That on its own is not a bad thing. But, with a few exceptions—"Good With God," "Turns Out I'm In Trouble"—the record doesn't bring anything new to the Old 97's body of work. What it does do is get the band back on the road, which is where they still blow most bands out of the water. Where do the Old 97's go from here? Almost 25 years in, it probably doesn't even matter—besides it's best not to overthink rock 'n' roll.