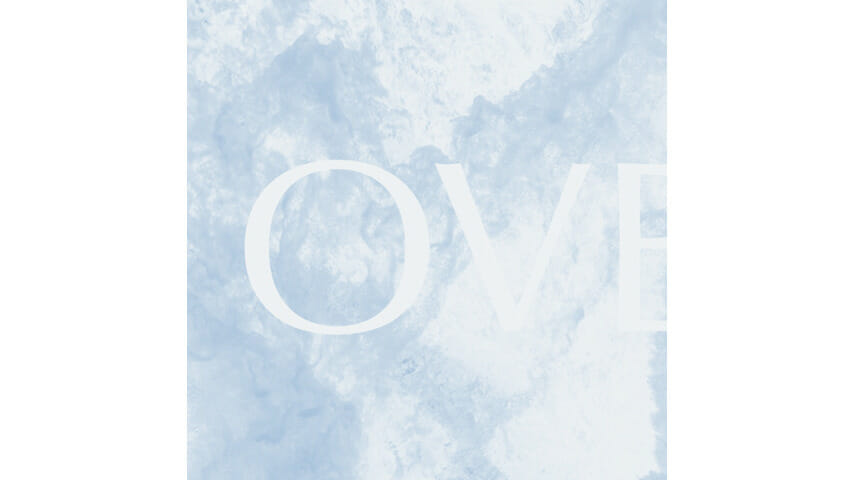 Overseas is a collaboration between David Bazan, Will Johnson and Matt and Bubba Kadane. Any project standing under the label of "supergroup" most assuredly wishes against its use, so I'll keep it down to one (that one). And while the inclusion of one of its four members is probably what brought you here, let's try to ignore that fact (even as difficult as it is). On Overseas, these four long-time friends and musicians bring to the table exactly what has deemed them worthy of recognition with an untouched energy.
Will Johnson and David Bazan on vocals are the only clearly defined roles in Overseas as writing, performing and production was done by the group. The music is dark and moody. Guitars fluctuate among the roaring guitars found on "Old Love" and soar on the anthemic "The Sound of Giving Way," down to the acoustic-driven tracks such as "Lights Are Gonna Fall" and "Came With The Frame." The bass guitar is often subtle yet noticeably deliberate as it syncs in with the carefully constructed drum beats. Across the board, Overseas manages to constantly flow and sound different from track to track.
"Ghost To Be" starts off Overseas with a sparse and dissonant build. Led by Will Johnson's raspy growl, the drums begin to thunder down as the guitars ascend. "Redback Strike" keeps that vibe, continuing until a plateau with a single verse sung again by Johnson before resolving into "Old Love." Once there, Bazan steps up to the mic and delivers his iconic mournful moan in a tune with an ominous tone about the woes of marriage. Typical of the cynical and forlorn characters found in Bazan's other work, we find lines such as "I'm thinking back to a sensual act I enjoyed with a girl in my teens / While me and the misses exchange goodnight kisses / Roll over, pretend we're asleep" and "A bee sting swells up for a day or two / Mosquito bites itch for a week / Sleep on the sofa bed nearly a month / For an innocent kiss on the cheek."
Bazan's second track, "HELLP," continues with a dark tone as the drums move steadily under sustained guitar strums before bursting into a chorus complete with strings. Johnson is back on "Lights Are Gonna Fall," an acoustic-driven track with a booming drum in the distance. Piano notes and guitar accents are peppered around before providing a beautifully crafted instrumental section.
While "Old Love" may have gotten Bazan in trouble at home, "Here (Wish You Were)" makes up for it as the narrator paints clear pictures of missing his family when he's away—a believable delivery from a seasoned touring musician. Johnson provides harmonizing vocals, showing how well these two distinct voices play off of each other. The arrangement here is minimal, with reverberating guitars hauntingly working beneath Bazan and Johnson.
"The Sound of Giving Way" and "Down Below" are two more musically uplifting tracks from Johnson and Bazan, respectively. Both drive forward with soaring guitars and some of the most colorful drumming on the album, from the bouncing and thunderous toms on the former to "Down Below"'s countless drum fills. Then Overseas comes down with the somber waltz "Came With The Frame" and closes with the mostly acoustic "All Your Own"—far from the dissonant and loud tracks found on the opposite end.
The fault of so many supergroups (well, I tried) is the apparent, and supposed, battle of egos to be the star among stars. More often than not, this leads to their demise after delivering lackluster albums, but Overseas truly feels like an effortless collaboration that isn't about each member but the whole. Whether you're already a fan to any of its members or not, you'll find something new and refreshing in Overseas.