Paste Music and Daytrotter Joining Forces With New Social-Media Platform, Newsletter
Announcing our unbeatable menu of streaming music, reviews, features, news and access to the world's biggest archive of live recorded music.
Music
Features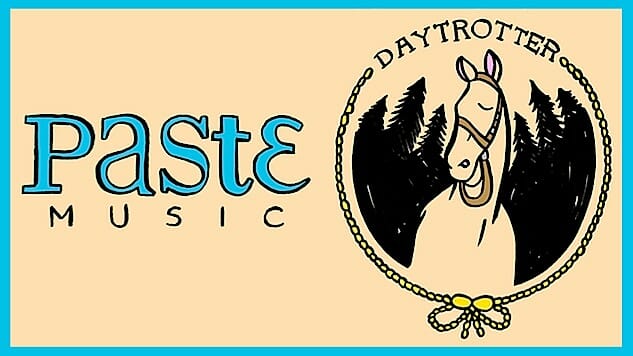 To our readers:
Paste Magazine is excited to announce a new era of amazing original music content and distribution for our readers and listeners around the world.
Beginning Aug. 17, Paste Music and our sister publication, Daytrotter, will be joining forces to deliver the best music journalism to more people thanks to a unified social-media presence and a daily newsletter brimming with live performances and coverage from both Daytrotter and Paste Music. Every day on the new Paste Music & Daytrotter social platform, followers and subscribers will find an unbeatable menu of music news, reviews, features, interviews, live-streaming audio/video content from our recording studios, plus free access to the world's largest archive of live recorded music, all in one place!
Sign up for the free Paste Music newsletter here.
All of Daytrotter's live streaming content—including more than 31,000 unique recordings by more than 7,000 artists going back a decade—will be available for free on pastemagazine.com/daytrotter and via Paste Music. For Daytrotter listeners who enjoy the benefits of a membership, the legacy version will continue to exist at daytrotter.com, with exclusive access to high-quality mp3 downloads, playlists and favorites. Paste Music and Daytrotter will continue to record original live performances every day from both Daytrotter's Horseshack Studio in Davenport, Iowa, and Paste Studios in New York.
Paste Music is thrilled to join forces with Daytrotter—both at PasteMagazine.com/music and PasteMagazine.com/Daytrotter, as well as on social media and in your inbox—to continue bringing you daily helping of news, reviews and features, from investigative stories on the recording industry to profiles of both emerging and established artists, daily album and song reviews, fun lists and rankings, live-streaming concerts, and deep-dives into our unrivaled archive of live-music recordings, with hundreds of thousands of video and audio files available for free. (Ever seen R.E.M. cover the Velvet Underground? Or original footage of
The Who recording in 1966? Or Miles Davis perform "Bitches Brew" in 1970? You can find them all here free!)
We want to thank our loyal Paste readers for their continued support and love during what has become a two-decade conversation about the thing we all love most: music, and the people who make it. We're so proud to be able to offer you the internet's most comprehensive music coverage. And we're not done. Stay tuned as we develop even more ways to experience our one-of-a-kind content.
Welcome to the all-new Paste Music & Daytrotter! Sign up for the free newsletter here and join us on the Paste Music Facebook page, which will soon feature Daytrotter content as well.