Streaming Live from Paste Today: John Pizzarelli, Yoke Lore
Photos by Jacob Blickenstaff, DeSean McClinton Holland
Music
News
Paste Studio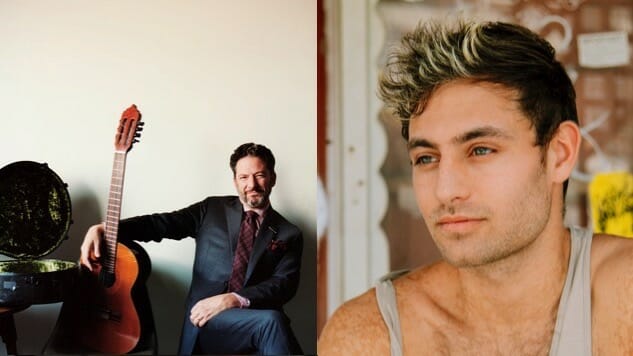 This morning's news of the deadly mass shooting at Las Vegas' Route 91 Harvest Festival has hit us like a ton of bricks. It's unimaginable that 50 people or more have lost their lives simply because, as country musician Jason Aldean wrote, they were "just coming out to enjoy what should have been a fun night" at a music festival. At times like this, fear and hate loom large, but love will always win out, and there are few better ways to spread love than through music. That is our goal in the Paste Studio this afternoon, where we're streaming live performances from renowned jazz guitarist and singer John Pizzarelli, and Brooklyn-based multi-instrumentalist Adrian Galvin's art-pop project Yoke Lore.
Here's today's schedule, including approximate set times:
– 2:30 p.m. EDT: John Pizzarelli @ Paste Studio, Live
– 4:30 p.m. EDT: Yoke Lore @ Paste Studio, Live
Tune in via Paste Music & Daytrotter's Facebook page here, keep an eye on our feed for any scheduling updates, find a Yoke Lore performance from the Paste Cloud below. Most importantly, find out more about how to help the Las Vegas shooting victims here.