Exclusive: Pete Yorn Shares Two New Songs, "Calm Down" and "Can't Stop You"
The tracks were co-written and -produced by Day Wave's Jackson Phillips
Photo by Jim Wright
Music
News
Pete Yorn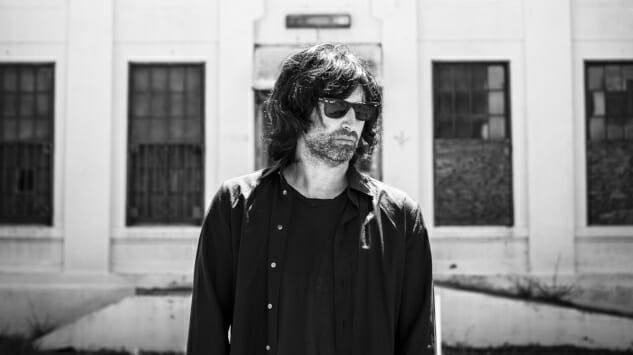 Returning to your hometown after a long time away is a weird feeling. The combination of the familiar, the nostalgic and the painful all cohere into something somehow underwhelming, something uncanny. Maybe you're a different person now; maybe you've become the self you thought you'd be all those years ago.
That's the feeling that dominates "Calm Down" and "Can't Stop You," the two new singles from Pete Yorn, premiering here at Paste. The tracks, Yorn's first new solo songs in three years, mark a shift for the veteran artist, whose understated, acoustic music often resisted the production-forward mentalities of younger songwriters.
No surprise, then, that both tracks were co-written and co-produced by Jackson Phillips, the melodious mind behind the dream-pop band Day Wave. Yorn explains that the duo had an "instant rapport" after meeting at a birthday party, and soon thereafter, they hit the studio. From there, the music "just immediately started flowing."
Flow is a good word to use here; both "Calm Down" and "Can't Stop You" have a strong sense of movement to them—not rushed, but with a steady propulsion, like a mountainous river given new support from a melting snowbank. Phillips adds Day Wave's distinctively misty sound, using arpeggiating synths to supplement Yorn's plucky guitar playing.
On "Can't Stop You," Yorn sings of a prominent figure in his life drawn to self-destructive behaviors; his rhythmic guitar playing lays the foundation for a disruption from Phillips as the song builds toward its pensive climax. As the song crescendoes, Phillips adds layers of synths and strings, adding sonic chaos to Yorn's lyrical despair.
Meanwhile, "Calm Down," which also features contributions from French singer Soko, explores the theme of revisitation; your memories, your hometown, your old relationships—they all hold some truth that has ebbed and flowed through the years. "I wish I knew then what I know now," Yorn sings to a former romantic partner, just as Phillips' synth kicks the song into a reflective catharsis. It's a bittersweet track, one that lets a tear or two shed from behind its rose-tinted glasses.
"I know I have changed internally in the way that I process the world and react to the world," Yorn explains when asked to reflect on his nearly 20 years in the music industry. "The coolest thing about the older songs is how they seem to grow with me."
With "Calm Down" and "Can't Stop You," you can almost hear how Yorn grew up through his music. Phillips' co-production on both songs pushes the songwriting forward, folding new sounds into the mix that refine Yorn's emotional guitar playing and lyrical reflections. Like looking back at your hometown in the rearview mirror, the songs are exciting steps forward that still keep an eye on the past.
Yorn has a new album on the way, his first since 2016's ArrangingTime. Keep an eye out for details of his new LP, and watch the lyric video for "Calm Down" (dir. Max Goldblatt) and listen to "Can't Stop You" below. Keep scrolling to find Yorn's 2010 performance in the Paste office and the official "Calm Down" / "Can't Stop You" single art.
"Calm Down" / "Can't Stop You" Single Art: