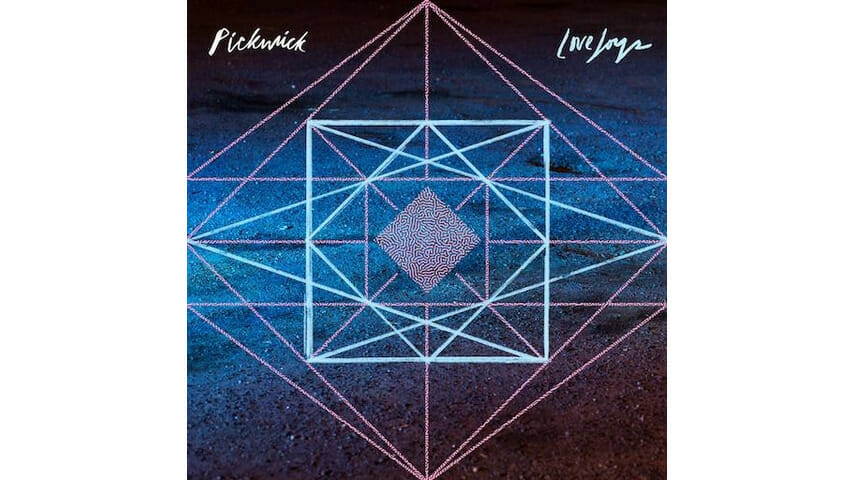 It was supposed to be easy for Pickwick. And at first, it was. In the early '10s, the heavily soul-influenced Seattle act got off to a fast start, releasing three excellent 7" singles that neatly showcased the band's gritty, modern but tasteful take on a sound easily traced back to the '60s output of labels like Motown and Stax. And those 7"s were dynamic. They crackled with life and convincing swagger. They felt like a mini-movement.
A full-length follow-up, 2013's Can't Talk Medicine, continued the momentum, even as it polished up Pickwick's likeable scruff. The band toured all over and became a big name in its crowded hometown scene.
And then, Pickwick mostly disappeared. For four years. If you're Frank Ocean, that kind of layoff heightens the anticipation for your next project. But if you're Pickwick, folks start to forget about you.
Turns out, the band was reinventing itself. Its new album, LoveJoys, pivots significantly and confidently, away from rock 'n' soul and toward a glossy, groovy future-funk that rumbles and snaps in all the right ways.
According to not-so-ancient lore, Pickwick wrote, recorded and scrapped dozens of songs for their sophomore LP before making LoveJoys with in-demand Seattle producer Erik Blood, best known for his work with hip-hop acts Shabazz Palaces and THEESatisfaction. Blood's fingerprints are all over the album: the big fat low end, the dreamlike echoes, the digital current that courses through these 10 tunes.
The band wastes no time in signaling its new direction, as opening track "Turncoat" features a rubbery funk lick that sounds like Stevie Wonder's "Superstition" turned inside out and a roller-coaster chorus that makes good use of frontman Galen Disston's powerful falsetto. It's followed by the slinky gallop and icy synths of "In Time," and then the subterranean robo-funk of "Ascension."
Elsewhere, "Never Gonna Be Enough" is a soft-focused pop song with perfect pace, "Ammonia" nearly floats away on a cloud of helium and choral vocals, and "Lying Awake in the Dark" finds Pickwick packing a psychedelic organ-sphere with pillowy melodies. Then there's the ultra-smooth "Thought It Was You," which most closely resembles the band's previous work. It sounds like it was plucked from one of those early Pickwick singles and given a modern makeover. It's taut and airy and fetching, a highlight of the album that bridges old and new.
Of all the songs on LoveJoys, only the buzzy, percussive "Which Way You Go" doesn't work quite right. Its frenetic energy is well-executed, it just seems to be an ill fit. But that's largely because the rest of the album is such a seamless little sound-world of old soul, new blood, sleek pop, slow jams, electro-funk and fearless exploration. Pickwick was lost, but they found their way. It's a path worth following.