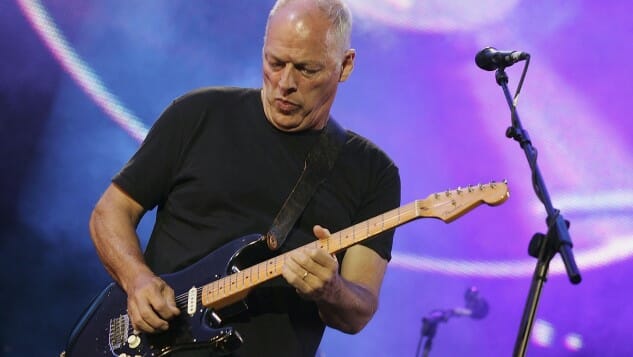 There's no need to explain the legacy of Pink Floyd guitarist and co-lead vocalist David Gilmour. Ever since he joined Pink Floyd in the '60s, he's been a driving creative force in one of the most popular and influential bands of all time. It's no wonder one of his black stratocasters became the most expensive guitar ever sold, selling for over $3 million earlier this year. Some people, however, might be unfamiliar with his solo work—Gilmour has four albums under his belt, most recently with 2015's Rattle That Lock.
Read: The 20 Best Pink Floyd Songs
On this day in 1984, Gilmour was interviewed while on tour promoting his second solo album About Face. During this chat, recorded at New Jersey's Capitol Theatre, he talked about the decision to take up guitar, his earliest influences (Bill Haley, Elvis Presley, Pete Seeger), his use of electronic instrumentation, the physicality of rock music and more.
Listen to David Gilmour's interview from this day in 1984 via the Paste vault below.